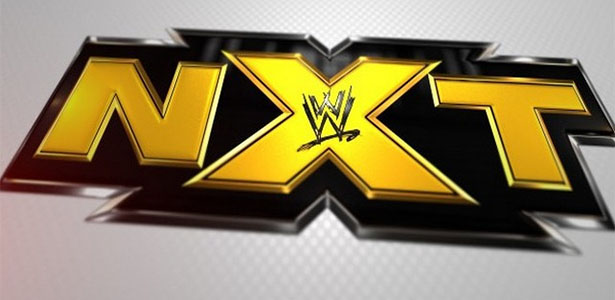 The opening video played… The camera panned the crowd and the commentator welcomed viewers. The tag team of Jason Jordan and Tye Dillinger made their entrance. The duo of Enzo Amore and Colin Cassady were out next. Amore did his usual schtick on the mic. Cassady said they were about to run through this tournament like the Kool Aid Man through brick walls. Amore said they were stars; they take meteor showers. Everyone not down with them is S-A-W-F-T.
1. Enzo Amore and Colin Cassady vs. Tye Dillinger and Jason Jordan in the first round of the NXT Tag Tournament. Cassady traded offense with Dillinger and Jordan for the first several minutes before a Dillinger distraction allowed Jordan to hit a back suplex and take control. Dillinger tagged in and wore Cassady out with bare knee strikes. The duo continued to isolate Cassady until the four minute-mark when Enzo got the hot tag.
Enzo charged in, but ran right into a superkick from Dillinger that crumpled him. Jordan wore Amore out in the corner until he charged in for a shoulder thrust but Cassady put his own body in harm's way. Jordan lifted Enzo for a spinebuster, but Cassady rocked him with a big boot and Amore scored the pinfall…
Amore and Cassady over Dillinger and Jordan in about 5:15 to advance in the NXT Tag Tournament.
The Tag Tournament graphic showed after Amore and Cass celebrated… Backstage, Renee Young welcomed Sami Zayn onto the interview set. He said the tag partner he was assigned isn't medically cleared. Tyson Kidd and Justin Gabriel walked on set and made fun of Sami for not having any friends. They recalled The Ascension beating Sami when Kidd walked out and said he doesn't fare well on his own. Adam Rose's posse danced on set and delivered Adam Rose who said Zayn wasn't alone. Zayn said it looks like he'll be a Rosebud tonight and took the lollipop that Rose offered… CJ Parker vs. Xavier Woods was hyped up next…
CJ Parker made his entrance with a sign that said "Stop Fricking and Fracking." He took a mic and said that it was more than the sign, it was the truth. Xavier Woods made his entrance as Jason Albert explained fracking to the unwashed masses.
2. CJ Parker vs. Xavier Woods. Woods took Parker down with a double-leg and wore him out with punches. Woods continued with punches and chops and clubs as Parker tried to escape the ring. Woods went to the top rope but Parker rolled across the ring and took control when he avoided a charging Woods who went shoulder-first into the post. The crowd chanted "CJ's garbage" going into a break. [C]
Parker had Woods grounded in a chinlock as the commentators discussed Parker's message to the world and the crowd chanted "boring." Parker hit a running senton for a two-count and wore Woods down in the corner. Parker charged across the ring and connected with the double-knee strike before coming off the top rope with a sledge for a two-count. Parker locked in a cut-throat stretch and then went for another senton, but Woods got his knees up.
Woods fired up and hit a running shotgun dropkick. He came off the top rope with a high crossbody but Parker rolled through for a near-fall. Woods sprung right up and planted Parker with a sliding reverse STO for a near-fall of his own. Woods connected with the Honor Roll for another near-fall. The crowd chanted "one more time" but Woods went to the top rope instead and hit a diving splash the whole length of the ring for another good near-fall. Parker came back moments later with a swinging Samoan drop for the win.
CJ Parker beat Xavier Woods in about 7:30.
The commentators discussed why Xavier Woods always comes up short. They said he was in a slump and stars always rise out of slumps eventually. They sent it to Eden who said that Tyler Breeze would like attention on the tron. He appeared on the screen and said it's time for him to challenge "that creature" Adrian Neville for the NXT Title. He said when he wins, all of his "WannaBreeze" will experience the era of gourgeous… [C]
Back in the arena, Bayley made her entrance. Eva Marie made her entrance and she posed on top of a box to the ire of the crowd before making her way to the ring.
3. Bayley vs. Eva Marie. The crowd chanted "You can't wrestle" and "Bayley's gonna hug you" as Bayley worked circles around Eva. Eva botched/reversed an O'Connor roll and took control with a kneeling surfboard. More "you can't wrestle" chants towards Eva before she used a suplex and went right back to the stretch. The crowd chanted "worse than Batista." Hilarious. Eva went for another suplex but Bayley reversed with a small package for a quick two-count. Bayley fired up with an elbow in the corner and then planted Eva with the Belly-to-Bayley for the win.
Bayley pinned Eva Marie in about 3:20.
The crowd chanted "thank you Bayley…" The commentators hyped the main event tag match…
Tyson Kidd and Justin Gabriel made their entrances. Sami Zayn skanked to the ring before his partner Adam Rose was out next doing his thing.
4. Sami Zayn and Adam Rose vs. Tyson Kidd and Justin Gabriel in the first round of the NXT Tag Tournament. The crowd opened up with loud "Ole" chants as Zayn and Kidd squared off to start. Kidd got two shoulder tackle takedowns but Zayn came right back with his series of armdrags to take control. Adam Rose tagged in and the NXT Arena let loose with chants of his theme song. Rose got a laugh at the expense of Kidd and Gabriel but Kidd caught him with a kick to the gut and the heels went to work.
Rose planted Gabriel with a high spinning spinebuster for a two-count which was broken up by Kidd. Kidd tagged in and the heels regained control of Adam Rose. Kidd hung Rose in the tree of woe and Gabriel wore him out as Kidd provided the distraction. Kidd planted Rose with a neckbreaker before settling into a chinlock going into the final break. [C]
Back from break, they picked up right where they left off as Kidd and Gabriel worked Rose over in their half of the ring. The crowd rallied and chanted "we want Sami," but Gabriel drilled Rose with a sliding dropkick to the face. Rose tried to lock in a sleeper, but Gabriel dropped him with a back suplex and Rose continued to take the assault. Kidd went for his springboard elbow, but Rose got his knee up and made the hot tag to Zayn just before the eight minute-mark.
Zayn came in hot and hit a mediocre flapjack dropkick before wiping out both Kidd and Gabriel out at ringside with a tope con hilo. Adam Rose went to the top rope and dove off with a flipping senton. Nobody caught him. Ouch. Rose limped to his feet and tossed Gabriel back in the ring to eat a Helluva Kick from Zayn leading to the pinfall.
Zayn and Rose defeated Kidd and Gabriel in about 9:15 to advance in the NXT Tag Tournament.
Zayn's music hit before replays aired. Afterwards, Adam Rose's music hit and the two celebrated their way up the ramp to close the show.
(Credit: ProWrestling.net)