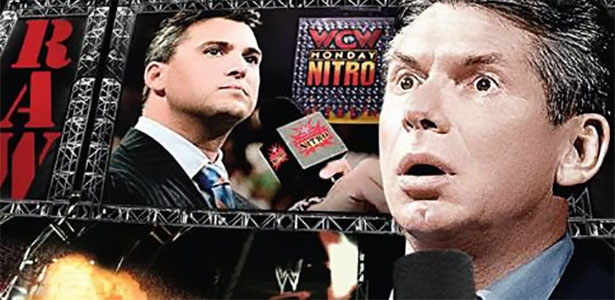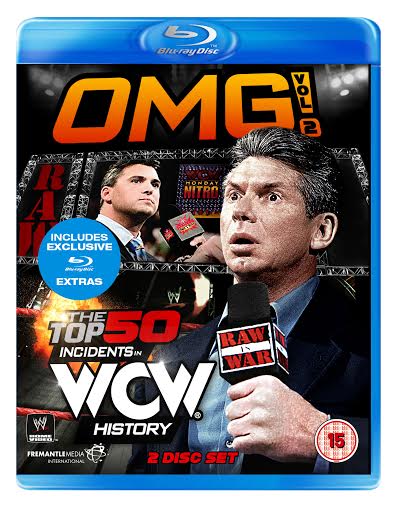 WWE: OMG! The Top 50 Incidents in WCW History DVD and Blu-ray Review
Three years ago, WWE released OMG! The Top 50 Incidents in WCW History. Rather than follow it up with a Blu-ray focusing on another 50 moments from their storied past (which it's not hard to imagine them being able to do), Volume 2 puts the spotlight on WCW. The set is nicely put together, but in a no frills sort of fashion. There's no host here to introduce each moment as it instead just counts them down one after the other. However, the main feature does include some interviews and slickly put together clips of the moments in question rather than just presenting them in their entirety with no sort of context, and that's a great way to handle the lengthy release.
Overall, it's a format which works well, and with the likes of Hulk Hogan, Booker T and a number of other WCW legends (not to mention a number of behind-the-scenes employees who you likely won't be familiar with) making an appearance, we get a great look at both the moments themselves and the people who made them happen. As with a lot of these sets, there are a few omissions, but that ultimately doesn't hurt what's on offer here all that much. Anyway, the way that things play out certainly helps the pace of the feature move along very nicely and it never feels boring as a result.
When it comes to content, fans will likely have a lot to say about what is and isn't included here, but with 50 OMG! incidents to pick from, they've certainly crammed this set with the majority of WCW's best moments. Whether it's the debut of Hulk Hogan in 1994, the launch of Monday Nitro the following year or the formation of the nWo in 1997 and Ultimate Warrior's surprise appearance in 1998, these are almost all moments which those who watched WCW will love reliving and those new to the brand will thoroughly enjoy seeing for the first time. As you might expect, Vince McMahon's appearance on the final episode of Nitro after WWE bought out the company is also here, but it's deserving of the mention, especially as it's so important to wrestling historically.
OMG!, Vol. 2 The Top 50 Incidents in WCW History doesn't shy away from some of the more ridiculous moments either, with the appearances of movie characters like Chucky and RoboCop included along with some other downright cringe worthy, hilarious and bizarre happenings that you may have wished you'd forgotten but will have great fun reliving, especially if it's for the first time.
Special Features
While the main focus of this set might be specific moments from WCW's history, the special features give us a great selection of matches to enjoy along with a fair few moments which failed to make the cut. Exclusive to the Blu-ray are even more matches, and while they're not ALL gold, there are some great choices on offer here.
Overall, OMG!, Vol. 2 The Top 50 Incidents in WCW History is a must-buy for WCW fans and well worth checking out for those of you unfamiliar with the brand. The overall tone of the set is a fun one, but that doesn't mean that there aren't plenty of the kind of moments which send a shiver down your spine as a wrestling fan. Now, here's hoping the Volume 3 tackles ECW…
4/5 ****
OMG!, Vol. 2 The Top 50 Incidents in WCW History is out now and can be bought at Amazon.com and WWEDVD.co.uk.