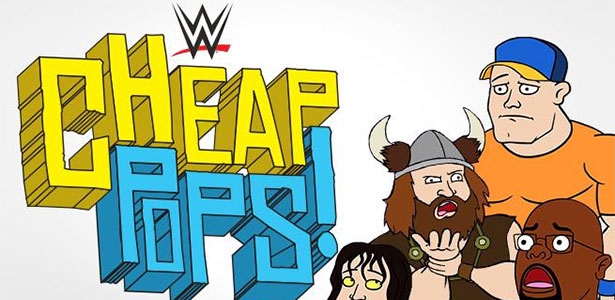 On Thursday, WWE released the first episode of a new animated series through their official website and YouTube entitled Cheap Pops. The episode has since been taken down from both sites; the video is labeled private on YouTube whereas WWE.com redirected the page to its video section.
The series was produced by LowBrow Studios, a company that creates animated content for the web and television. Mike Parker, the company's creative director, says it had to be taken down "super fast."
"Welp. I don't know any details, but WWE had to take Cheap Pops down super fast," Parker wrote on his Facebook account. "It was doing great, thanks for all the shares…but yeah. We'll see what happens!"
The series, which is described as "THE MOST ABSURD WWE SERIES EVER," featured Kane getting a makeover, Adam Bomb visiting the doctor and Brock Lesnar going hunting.