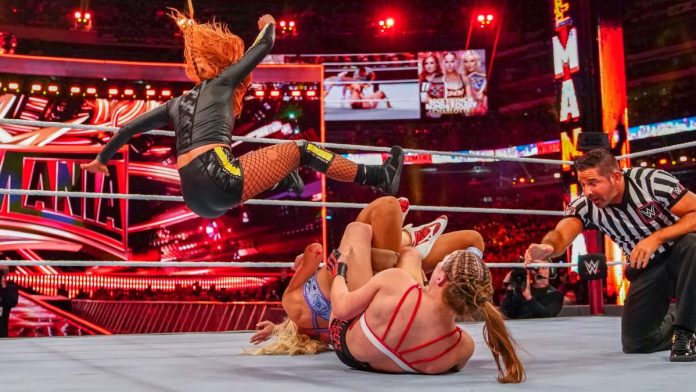 – Referee Rod Zapata was fined an disclosed amount of money by WWE over the finish of the Wrestlemania 35 main event, Fightful.com is reporting.
Apparently Zapata got heat for not stopping the three count when Ronda Rousey had her shoulder up as WWE referees are supposed to officiate matches as if they are a shoot. Zapata was reportedly pulled aside by Vince McMahon the next night prior to RAW.
– It was noted by Twitter user @wiretap804 that the Universal Title no longer has fasteners on the strap and now has velcro instead.
Switching the belt fastenings from snaps to velcro is the worst thing WWE did this weekend and nobody's talking about it. pic.twitter.com/dJITFNYopV

— Velveteen Breen (@wiretap804) April 9, 2019