WWE Reportedly Not Happy With Hulk Hogan-TMZ Story, Andre The Giant, WWE-Xbox 360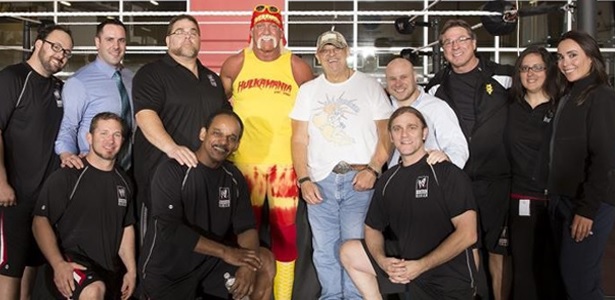 – WWE officials were reportedly upset with TMZ's story on Friday that revealed Hulk Hogan was at the WWE Performance Center and would be returning on RAW. Apparently they weren't happy the story leaked the way it did.
– FirstSecondBooks.com has a look at the upcoming Andre the Giant graphic novel biography at this link.
– WWE's website announced the following tonight for Xbox 360 users:
"Notification to Xbox Users: In anticipation of WWE Network launch, WWE Elimination Chamber 2013 is not available on WWE's Xbox application. Be sure to log on Monday at 9 a.m. ET to access WWE Network on your Xbox 360."
(Partial source: F4Wonline.com)