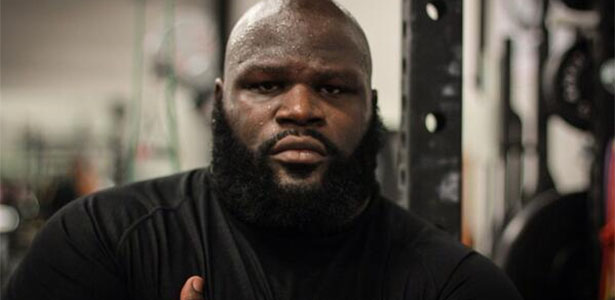 We're counting down to the Royal Rumble: a variation of the traditional Battle Royal match, with a total of 30 competitors. Two WWE Superstars start in the ring, every 90 seconds thereafter another Superstar enters. A Superstar is eliminated when they're thrown over the top rope and both feet touch the floor. The last remaining Superstar is guaranteed a championship opportunity at WrestleMania versus the current WWE World Heavyweight Champion.
WWE Superstar: Mark Henry
Height: 6' 4"
Weight: 412 lbs.
From: Silsbee, TX
Championships Reigns: World Heavyweight Champion, ECW Champion, European Champion
You would be wrong to think Mark Henry has nothing left to prove. A former ECW and World Heavyweight Champion, "The Worlds Strongest Man" wants nothing more than to hold WWE's most-coveted prize – the WWE World Heavyweight Championship. Winning the Royal Rumble match would get him a step closer to fulfilling this desire.
Henry fell short of claiming the WWE title from both CM Punk and John Cena, but let's say Orton is still the man to beat come WrestleMania XXX: Henry defeated Orton to claim the World Heavyweight Championship, no doubt he could best him again. Watching Henry induct 29 other Superstars into his Hall of Pain en route to a Rumble match win should be no surprise either.
What do you think?
Royal Rumble Winners: Jim Duggan (1988), Big John Studd ('89), Hulk Hogan ('90, '91), Ric Flair ('92), Yokozuna ('93), Bret Hart/Lex Luger ('94), Shawn Michaels ('95, '96), Steve Austin ('97, '98), Mr. McMahon ('99), The Rock (2000), Steve Austin ('01), Triple H ('02), Brock Lesnar ('03), Chris Benoit ('04), Batista ('05), Rey Mysterio ('06), The Undertaker ('07), John Cena ('08), Randy Orton ('09), Edge ('10), Alberto Del Rio ('11), Sheamus ('12), John Cena ('13)
About Joe Walker: Joe Walker is an award-winning columnist, celebrity entertainment and news journalist, editor, and artist biographer. Currently a senior writer for Soul Train and staff writer for Muskegon Tribune Newspaper, Walker's acclaimed work has been published thousands of times regionally, nationally, internationally, and online. Follow him on Twitter @mrjoewalker.