WWE Star Returns To Action At Live Event, New Video Of Ryback, WWE Set For SXSW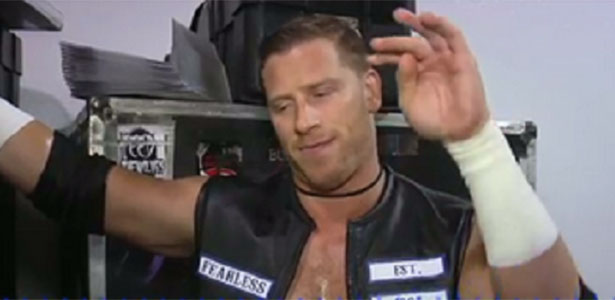 – Curt Hawkins returned to action at Friday night's WWE live event in Miami, losing to Titus O'Neil. This may have been Hawkins' first match since a match against Rob Van Dam for WWE Superstars on September 30th of last year. After the match, Titus cut a heel promo about how he's no longer teaming with Darren Young.
– WWE's John Cena, Stephanie McMahon and Perkins Miller will be appearing at the annual South By Southwest (SXSW) convention in Austin, Texas in early March. They will appear on a panel on Sunday, March 9th at the Driskill Hotel in Austin. The trio will be talking about the WWE App and the WWE Network.
– Ryback posted YouTube video of himself hitting the drive-thru and getting a coffee Friday: