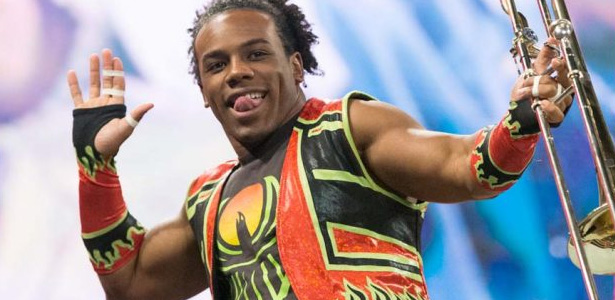 Making his first public appearance since a private video of him in an intimate situation with Paige was leaked online, Xavier Woods co-hosted the 2017 SXSW Gaming Awards on Saturday in Austin, Texas, along with popular Twitch personality "OMGitsfirefoxx," aka Sonja Reed.
During the show, Woods made a joke about the scandal by saying, "Delete your Twitter."
As Woods and Reed took turns delivering lines, this is how their banter went, with the WWE star starting: "Sit back…" "…and relax," "Kick your feet up," "Put on your fuzzy slippers," "Take your socks off," "Make some ramen," "Call your mama," "Tuck in your cats…".
Woods concluded by saying, "And delete your Twitter." He then made a sad face and looked into the camera as Reed consoled him.
On Friday, private images and videos of Paige were leaked online.
These videos showed her in intimate situations with Woods and former WWE star Brad Maddox. Ever since this scandal came to light, there have been numerous memes, jokes, comments and tweets about Woods, which is in direct contrast to the squeaky clean character that he portrays in WWE.
While Paige said that photos had been stolen, Maddox deleted his Twitter account and set his Instagram account to private.