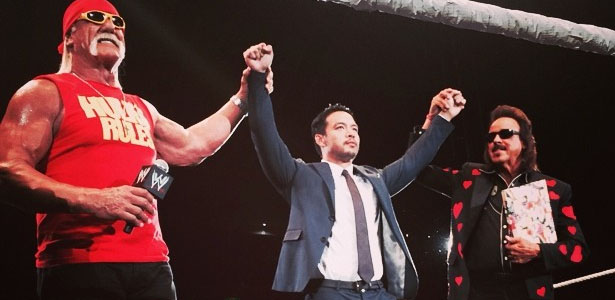 Great wrestlers are athletes that have achieved success in various wrestling promotions. While wrestling promotions may book certain gimmicks or characters to achieve, it is the true intrinsic skill of the athlete that stands out. Their merit in the ring isn't necessarily measured in wins and losses, but rather recognition by their peers, fans and promoters. For a number of wrestlers, it is not the championships they've won that captures the attention of the audience. A wrestlers' greatness is defined by the connection they make with the fan and how that connection grows into an appreciation and respect for what the fan has just seen.
For the athletes on this less, their success is remarkable considering their age. The cliché term that age is just a number proves to be true when considering that a number of wrestlers have achieved greatness over the age of 30. During their twenties most wrestlers are still trying to find who they are and what they will become. It is in their thirties and beyond where wrestlers hone their craft and become great. This greatness is achieved by competing all over the world, in various promotions. They have overcame early failures to excel later in their careers. These athletes have gone from being considered good to becoming great.
20. Tyson Kidd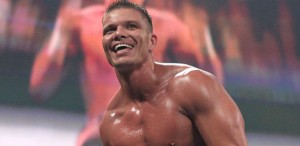 The final graduate of the Hart Dungeon, Kidd wrestled internationally in several promotions starting with Stampede Wrestling, where he was a two-time Stampede International Tag Team Champion, Stampede British Commonwealth Mid-Heavyweight Championship and a two-time Stampede North American Heavyweight Champion. Kidd competed for the PWA, NJPW, All-Star Wrestling and the AWA Superstars of Wrestling. Kidd also captured the Unified Tag Team Championship alongside Hart Dynasty member David Hart Smith. Despite being injured and out of action for much of 2013, Kidd has successfully returned recently formed a team with Cesaro that are a serious threat for the Tag Team championship.
19. Kofi Kingston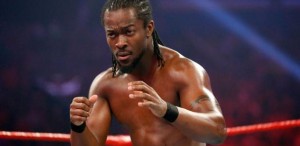 Despite only wrestling professionally since '06, Kingston is wise in the ring far beyond his years. Since debuting in WWE, Kingston has won an incredible ten championships. He is a four-time WWE Intercontinental Champion, a three-time WWE United States Champion, a two-time WWE Tag Team Champion and a one-time World Tag Team Champion. His career has seen some incredible moments. Each year as the Royal Rumble takes place, fans often wonder what Kingston will do to prevent himself from being eliminated from the Rumble match. As the oldest member of The New Day faction, his professionalism and maturity's something that only a veteran can bring to a team.
18. Paul London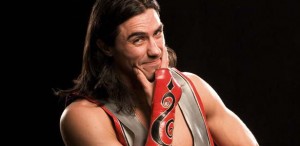 London began competing for Ring of Honor, where his high risk offensive moves made him a fan favorite. He later competed for various promotions including TNA and Pro Wrestling Zero-One, winning numerous championships, and won the ECWA Super 8 Tournaments. London and tag team partner Brian Kendrick won the WWE Tag Team Championship on two separate occasions. He later won the WWE Cruiserweight Championship. In 2009, London returned to the independent circuit, competing for Pro Wrestling Guerrilla, where he was one half of the PWG World Tag Team Champions with another member of the great over 30, Sami Zayn (known at the time as El Generico) under the teams name ¡Peligro Abejas!.
17. James Storm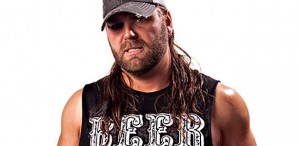 Storm has worked continuously for TNA since the promotion's first broadcast in June of 2002. While Storm has garnered singles success, the majority of Storms' success has been as a tag team competitor. Storm has held 13 tag team championships during his time with TNA, winning the NWA World Tag Team Championship seven times alongside "Wildcat" Chris Harris as part of America's Most Wanted, and the TNA World Tag Team Championship six times alongside Robert Roode as part of Beer Money Inc. A veteran of the ring for 18 years, Storm continues to maintain relevance as both a singles and tag team competitor.
16. Brian Kendrick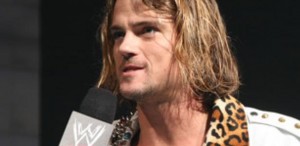 As a graduate of Shawn Michaels school of wrestling, Kendrick first achieved notoriety while under HBK's tutelage. He has wrestled for numerous promotion in his career. While in these promotions, Kendrick has won various championships, both in tag team and singles competition. He was the last ever MCW Southern Light Heavyweight Champion. Kendrick and also won the MCW Southern Tag Team Championship with Brian 'Daniel Bryan' Danielson. In addition, Kendrick was the first NWA International Junior Heavyweight Champion. During his time in WWE, Kendrick was one half of the longest reigning WWE Tag Team Champions since the title's inception. Together with Paul London, Kendrick also held the World Tag Team Championship for a brief period. While in TNA, he captured the TNA X Division Championship.
15. Eric Young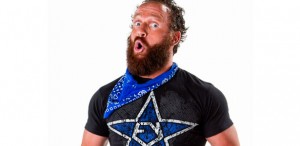 It's hard to believe, but Young has been wrestling professionally since 1998, an astounding 17 years. He is criminally underrated both in the ring and on the microphone. Young's ability to reinvent himself has shown his versatility as a performer. Early in Young's career he was a member of Team Canada. Young has played the fool and captured fans hearts. He later feuded with prominent athletes in the company such as Robert Roode and James Storm. He is a former TNA World Heavyweight Champion, X Division Champion, two-time Legends Champion and a three-time World Tag Team Champion. He also has the distinction of being the only male to co-hold the TNA Knockouts Tag Team Championship.
14. Sami Zayn/El Generico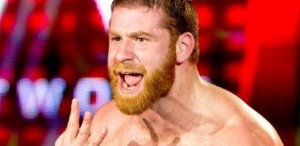 The youngest wrestler on the list, 30 year old Zayn has been a professional wrestler for 13 years. Under the El Generico gimmick, Zayn achieved much success in Pro Wrestling Guerrilla as a two-time PWG World Champion and five-time World Tag Team Champion. He is the only person to have won both of PWG's annual tournaments, the Dynamite Duumvirate Tag Team Title Tournament in 2010 and the Battle of Los Angeles in 2011. Generico has also held the ROH World Television Championship, and the ROH World Tag Team Championship with Kevin Steen. He also won the wXw Unified World Wrestling Championship in Germany and Dramatic Dream Team's KO-D Openweight Championship in Japan. In December 2014, Zayn won the WWE NXT Championship. Despite wrestling for over a decade, it appears Zayn's career is just getting started.
13. Kevin Steen/Kevin Owens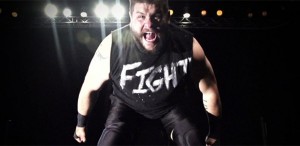 While considered a prospect in WWE, Owens' recognition in the ring and his achievements reveal that he is far from being a prospect. He is best known for his work in Ring of Honor, where he is a former ROH World Champion and ROH World Tag Team Champion. He has also wrestled for various promotions on the independent circuit, most notably Pro Wrestling Guerrilla where he is a former three-time holder of both the PWG World Championship and PWG World Tag Team Championship. Much like Sami Zayn, Owens has wrestled professionally for over a decade. Owens will be 31 this May and he is on a collision course to face Zayn in the WWE's developmental NXT program.
12. Low Ki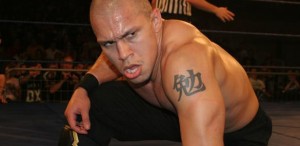 In TNA, he is the current X Division Champion, his fourth reign. In addition, he is a one-time PWG World Champion, the inaugural ROH Champion and a three-time NWA World Tag Team Champion. He has won a number of tournaments and other championships on the independent circuit. Ki has also worked extensively in Japan, in particular New Japan Pro Wrestling where he was a three-time IWGP Junior Heavyweight Champion and Pro Wrestling Zero-One where he was a one-time NWA/UPW/Zero-One International Junior Heavyweight and NWA International Lightweight Tag Team Champion. At 35 years of age, Ki is just as effective in the ring as he was when he was 25.
11. Antonio Cesaro/Claudio Castagnoli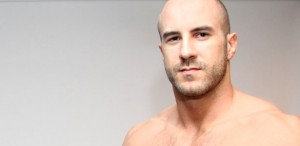 Cesaro has traveled the world, achieving success in Japan and North America. His achievements include several individual and tag team titles in such promotions as Pro Wrestling NOAH, CZW, ROH, Pro Wrestling Guerrilla and the WWE. Cesaro is quite popular among the internets wrestling community and earns the admiration and respect of his peers as well. At 34 years old, Cesaro has a refined skill set that has earned him notoriety. Whether he is using the giant swing or striking his opponents with multiple European uppercuts, Cesaro appears to be getting better with age.
10. Christopher Daniels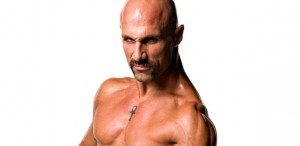 Daniels is the oldest selection on this list at the age of 44 years of age. He spent the bulk of his career in Total Nonstop Action (TNA) and also has worked in Japan and the American independent circuit. He has won 16 total championships between TNA, ROH, and NJPW, including being a 10-time World Tag Team Champion, with six reigns as NWA World Tag Team Champion and two reigns as TNA World Tag Team Champion, and two reigns as ROH World Tag Team Champion. His ability to put on high quality matches still takes place today.
9. Frankie Kazarian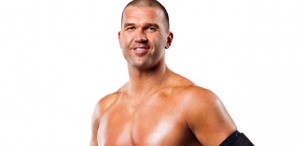 At 37 years of age, Kazarian is a well-seasoned veteran of the ring. His accomplishments throughout his career are quite extensive. In independent wrestling, he has won the BTW tag team championship, CWC Heavyweight and tag team championship, ECWA Tag Team championship, EWF Heavyweight and tag team championship, IWC United States championship, JAPW Light Heavyweight and New Jersey State championship, MPW Heavyweight championship, PCW Television and tag team championship, and PWG championship. During his time in TNA, Kazarian captured the TNA X Division championship five times, and the World Tag Team Championship twice alongside Christopher Daniels. Currently, he continues to reach new heights in Ring of Honor.
8. Fergal Devitt/Finn Balor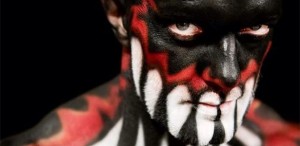 Another prominent 30 plus year old would be this former leader of the Bullet Club. He is best known for working for New Japan Pro Wrestling, where he is a former three-time IWGP Junior Heavyweight Champion and six-time IWGP Junior Heavyweight Tag Team champion. He is also a two-time winner of the Best of the Super Juniors tournament, having won in 2010 and 2013. The former Prince Devitt joined the WWE's NXT program in the fall of 2014. At 33 years of age he has captured the attention of a North American audience in the ring and through his entrances.
7. Bobby Roode/Robert Roode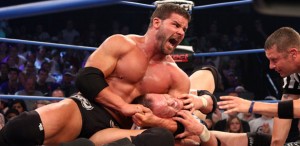 As one of the key faces in TNA, the 37 year old Roode continues to excel. His accomplishments include being a two time TNA World Heavyweight Champion. His first reign as champion was 256 days, which was the record for the longest reign. He also holds the record for longest reign as TNA Tag Team Champion, alongside former partner James Storm. After the age of 30, Roode began to hit his stride in the ring. As a prominent player in the main event picture, Roode continues to excel heading into his forties.
6. Samoa Joe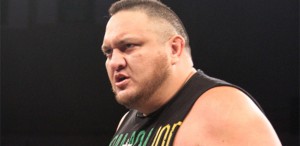 Before debuting in TNA in June 2005, Joe competed in Ring of Honor where he held the ROH World Championship for a record 21 months. Upon joining TNA, Joe embarked upon an 18 month-long undefeated streak, in which he never lost a match by pinfall or submission. Throughout his career, Joe has won numerous championships, including a dozen between ROH, TNA, and in Japan. He's held the ROH World Championship and the ROH Pure Championship once each, the TNA World Heavyweight Championship once, five X Divison Championships, two TNA World Tag Team Championships, one TNA Television Championship, and in the Japanese promotion Pro Wrestling NOAH, he's a former GHC Tag Team Champion.
5. Dolph Ziggler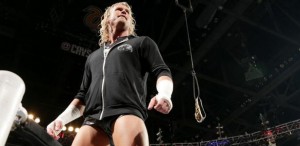 At the age of 34, Ziggler has achieved a great deal in the WWE. His accomplishments include; two-time FCW Florida Tag Team Championship, two-time World Heavyweight Champion, World Tag Team Championship, four-time Intercontinental Championship, and United States Championship. He has had feuds with such athletes as John Cena, Alberto Del Rio, Big E and Rey Mysterio. Ziggler is a key character in WWE programming. His matches, ability to sell moves and overall work rate all contribute to his overall appeal with fans. Thirty-four is the new twenty-four for Ziggler.
4. AJ Styles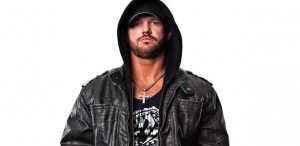 The Phenomenal One is arguably the best wrestler not in the WWE. The 37 year old Styles has won countless titles both in North America and Japan. While in TNA, Styles held the NWA World Heavyweight Championship three times, TNA World Heavyweight Championship twice, TNA X Division Championship six times. He is also a decorated tag team wrestler have been a World Tag Team Champion on seven occasions, six occasions with NWA and TNA and one time with ROH. Styles is currently part of the most imposing faction in North America and Japan, The Bullet Club. Styles is as relevant and successful today as he was 12 years ago when he captured the NWA World Heavyweight Championship.
3. Kenta Kobayashi/Hideo Itami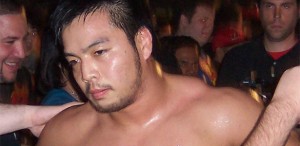 At the age of 33, Kenta has wrestled professionally for 14 years. He is best known for working for Pro Wrestling NOAH. His accomplishments include; Global Honored Crown (GHC) Heavyweight Champion, three-time GHC Junior Heavyweight Champion and one-time GHC Tag Team Champion.
He began his career in All Japan Pro Wrestling, (AJPW), before moving to NOAH and competing extensively with Ring of Honor. During his time in Japan, Kenta's notoriety was equivalent to that of a rock star. He was respected by his peers and admired by fans all over the country. Kenta wrestles now under the name Hideo Itami as part of the WWE's NXT program, and the best is still to come for this Japanese sensation.
2. Bryan Danielson/Daniel Bryan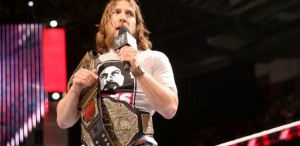 A professional wrestler for 15 years, Bryan achievements are extensive both in Japan and North America. Bryan wrestled extensively under his given name, Bryan Danielson, in Japan where he captured the GHC Junior Heavyweight championship in the Pro Wrestling NOAH promotion, and the IWGP Junior Heavyweight Tag Team Championship in New Japan Pro Wrestling (NJPW). He won various titles on the independent circuit which include; two Pro Wrestling Guerilla World Championships, the FIP Heavyweight Championship, and the wXw World Heavyweight Championship. At 33, Bryan has also captured the Ring of Honor Heavyweight Championship, WWE Heavyweight Championship, WWE United States Championship and WWE Tag Team Championship.
1. Brock Lesnar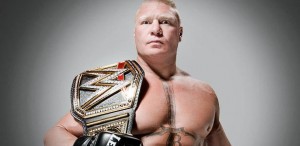 It's remarkable what Brock has been able to achieve considering the five-year span where he didn't wrestle professionally. He was assigned to the WWE's developmental promotion Ohio Valley Wrestling (OVW) in 2001, where he was a three-time OVW Southern Tag Team Champion. He won the WWE Championship on three separate occasions. In 2002, Lesnar won his first WWE Championship at the age of 25, making him the youngest WWE Champion ever at that point. After leaving the WWE in 2004, Lesnar won the IWGP Heavyweight Championship for New Japan Pro Wrestling (NJPW). In 2008 at the age of 31, Lesnar defeated Randy Couture for the UFC Heavyweight Championship. At the age of 37, Lesnar is once again the reigning, defending, undisputed WWE World Heavyweight Champion.
What do you think? Comment below with your thoughts, opinions, feedback and anything else that was raised.