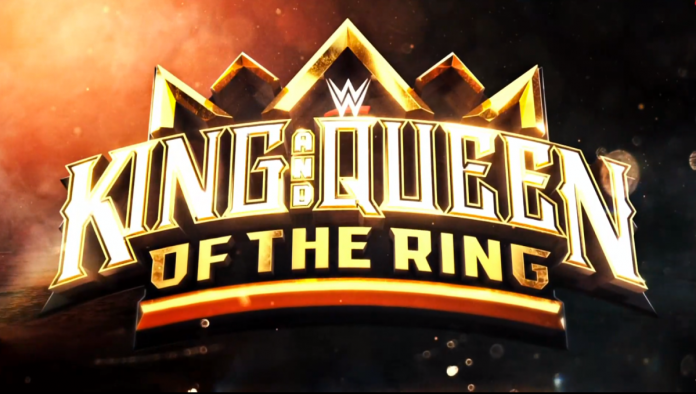 As announced on this past edition of Monday Night RAW, the fan-favorite the King and Queen of the Ring tournaments will soon be returning to WWE television. The tournament will culminate in Saudi Arabia, with the "King and Queen of the Ring" event taking place in Jeddah on May 27th.
The tournament has been brought back several times intermittently over the past few years, most recently taking place in 2021, with the New Day's Xavier Woods winning it all. While the title of "King of the Ring" may hold little stock in years past, with a new Triple H-lead regime, we could see the KOTR hold more weight.
With that said, let's take a look at 5 WWE Superstars who the company should consider crowning this year's King of the Ring:
5) Dolph Ziggler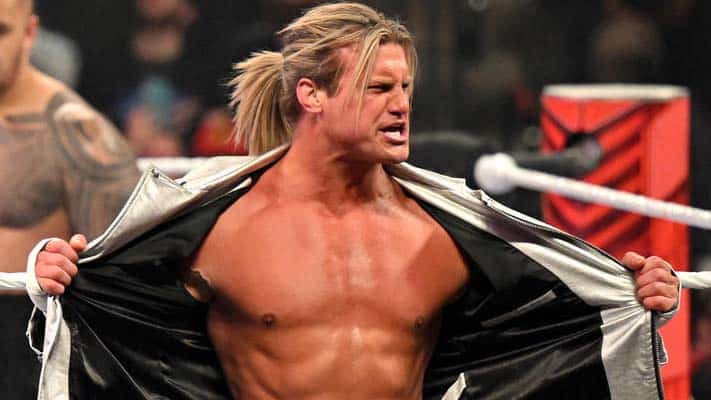 The WWE veteran has been with the company, in one form or another, since 2004. The 43-year-old star began his WWE career as a member of the Spirit Squad and is now one of the most seasoned Superstars on the WWE roster. Collecting a number of titles, and facing some of the biggest stars in the industry on multiple occasions.
Despite the WWE always knowing they can rely on Dolph Ziggler to pull out 5-star performances on a dime, opportunities for Ziggler have been inconsistent; however, he would be a perfect fit for this year's King of the Ring.
You watching this, @BrockLesnar?!@TheGiantOmos is #WrestleMania ready on #WWERaw! pic.twitter.com/aZjRgoaAyj

— WWE (@WWE) March 7, 2023
Right now Ziggler is engaged in a feud with Mustafa Ali, with the younger star mockingly rooting on the former World Champion to reclaim his glory and get back on his feet.
WWE could easily run a storyline where Ziggler snaps, and decides that he wants to prove to Mustafa Ali that he's still The Show-Off of WWE, and that his legacy will always be built on what he's able to do in the ring, not the amount of titles he's won. Saying in a promo, something to the effect of, "I've always been the King of the Ring, no one could do what I do".
It's a stretch, but Dolph Ziggler is certainly not someone WWE should pass on when creating the brackets for this year's tournament.
4) Johnny Gargano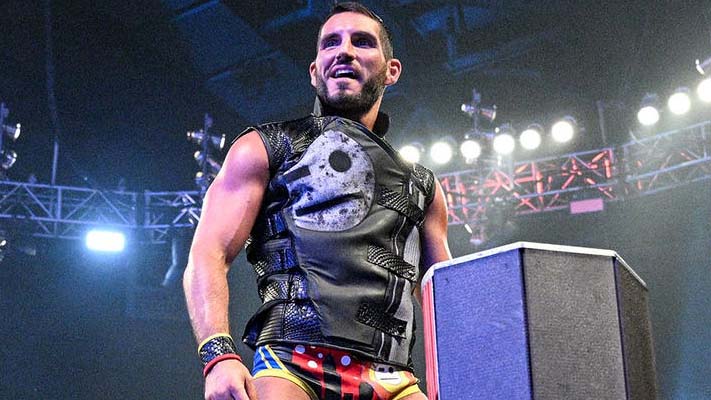 From 2017 to 2020, Johnny Gargano was one of the most over WWE contracted superstars. From DIY, his feud with Tommaso Ciampa, to his NXT Champion reign, Johnny Wrestling embodied everything fans loved about…well…wrestling.
When Gargano returned to WWE after a 9-month absence, fans were excited to see what the star could do. Especially within the Triple H creative machine. However, since returning this past summer, the 35-year-old hasn't had much success. Some fear that his once white-hot popularity has all but evaporated, with Gargano getting much quitter reactions than he once did before.
However, a King of the Ring run would be an excellent way to almost reintroduce Johnny Gargano to the WWE Universe and for his stock to instantly rise in the eyes of the casual fan.
Just leave it all out there.. the rest will take care of itself. 🫡🫶 pic.twitter.com/yAXKINmRLG

— Johnny Gargano (@JohnnyGargano) February 24, 2023
Johnny Gargano's nickname is Johnny Wrestling for a reason, bell-to-bell there are not many superstars that can do what he can. The KOTR can provide a chance for fans to see Gargano in more meaningful matches, and against game opponents. Before long, fans will be firmly behind Gargano and be cheering him all the way through. Regardless if this year's event provides additional incentives, i.e. a title opportunity, Gargano getting the title of King of the Ring will instantly catapult him into relevancy.
3) Bron Breakker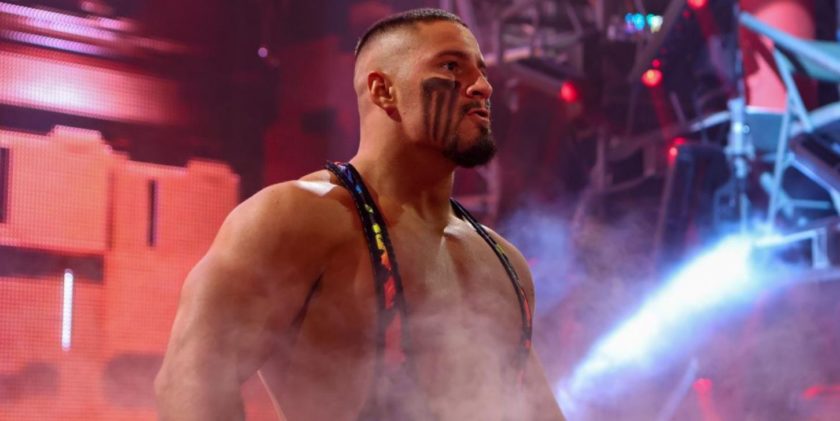 This pick is heavily contingent on the idea that the current NXT Champion will have both dropped the NXT title AND debuted on the WWE main roster following WrestleMania 39. Both don't seem completely out of the realm of possibility, but nothing is ever guaranteed. Regardless of these factors, Bron Breakker is name that will definitely be tossed around by upper management as a potential winner of the KOTR tournament.
There have been very few WWE Superstars who have debuted, at such a young age, and have made so much of an impact in such a short amount of time. While critics initially attributed his favorable booking to his lineage, Bron Breakker has quickly smashed the hater's doubts into smithereens. Showcasing his incredible strength, speed, and ring IQ.
Breakker has won nearly 90% of his NXT matches and has won all 3 of his broadcasted matches on RAW and Main Event. Simply put, it's only a matter of time before Bron Breakker hits the main roster.
🚨 A GENETIC FREAK 🚨@bronbreakkerwwe #WWENXT pic.twitter.com/XNDBZhmhlR

— WWE on BT Sport (@btsportwwe) February 22, 2023
With all of this in mind, some may ask why would Bron Breakker "need" to win the KOTR. After all, it seems like an almost forgone conclusion that he's going to be booked like a beast on either RAW or SmackDown. Yet, Breakker may find himself debuting in a very crowded field. WWE's main event scene, and even the mid-card title scene, are stacked. Leaving very little room for the NXT standout.
How can WWE portray Breakker as a big deal, without needing him to get into a US or Intercontinental title feud right away? The answer, make him the King of the Ring.
2) LA Knight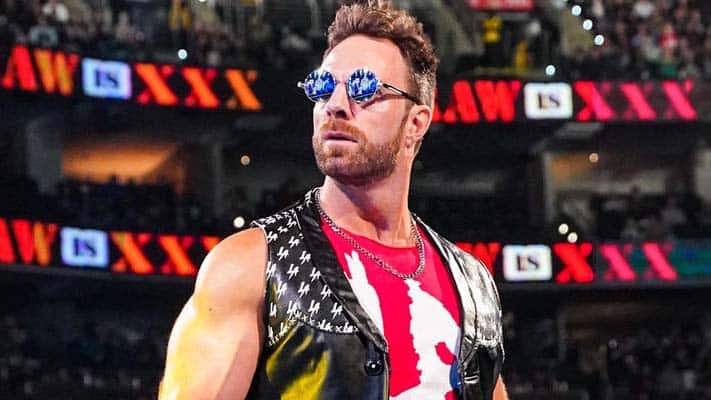 After Cody Rhodes and Sami Zayn, LA Knight feels like the next most popular WWE Superstar at the moment. Despite his lackluster feud with Bray Wyatt, Knight was able to hold his own and still maintain some momentum. After all, it takes a special talent to get fans excited about the word "Yeah!". (It's okay, I yelled "Yeah" out loud right now too).
Knight is currently entangled in a highly competitive Intercontinental title scramble, with the brash star competing in a Fatal 5-Way Intercontinental Championship Qualifying Match this upcoming Friday on SmackDown. The winner of which will earn a shot against current champion Gunther at WrestleMania 39. However, signs are pointing to either Sheamus and/or Drew McIntyre getting the win.
Let me talk to ya!#WWEToronto pic.twitter.com/6ntrsWOFyJ

— Robert H (@r_huntley86) March 5, 2023
For now, LA Knight fans are focused on post-WrestleMania booking when it comes to the former IMPACT World Champion. As the post-Maina-Reboot always provides a fresh opportunity for Superstars. With that in mind, the King of the Ring will be a great avenue for LA Knight to separate himself from the rest of the pack.
The tournament will also provide WWE fans to see some of LA Knight's in-ring skills, it may surprise you to know that Knight has only competed in 7 televised matches since joining the main roster in January 2022.
1) Chad Gable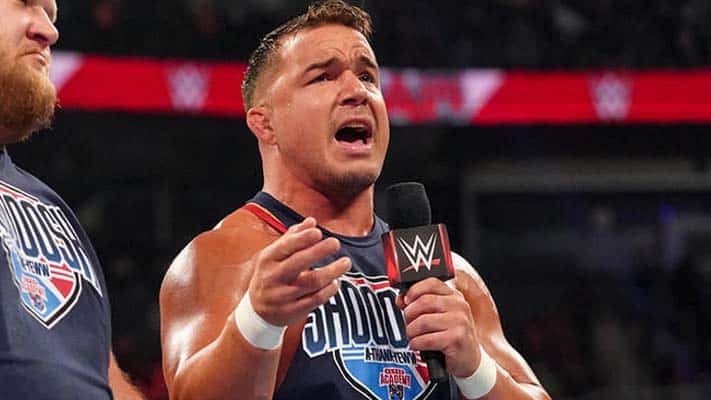 If Chad Gable isn't your #1 pick to win the King of the Ring, you're an ignoramus! (Gable's words, not mine). The 4.0 GPA superstar is one of the most gifted superstars on the WWE roster. He's money on the mic and undeniable in between the ropes.
Gable had a tough hill to climb when he and American Alpha partner Jason Jordan were split up in 2017. The former Olympian bounced between a number of tag team partners, and even at one point rebranded himself as "Shorty G". While Gable's in-ring abilities spoke for themselves, he needed a stronger character to connect with the WWE Universe…then came the Alpha Academy.
These two are no strangers to each other!
Remember the 2019 #KingoftheRing finals? 👀@WWEGable brings it to @BaronCorbinWWE on #WWERaw! pic.twitter.com/5OURTYvZFg

— WWE (@WWE) March 7, 2023
The team of Otis and Chad Gable has done wonders for both superstars. Giving Otis a chance to build himself up as a bruiser, while Gable was able to show how creative he could really be. The two men have competed with some of the best tag teams, and the popularity of the team has led to Gable having some prime opportunities against big names in singles action, most recently the American Nightmare Cody Rhodes.
Sadly it seems as though WWE is getting ready to split up the duo, with Otis becoming smitten with Maxxine Dupri of Maximum Male Models. However, Gable is in a much better position to thrive as a singles star, and holding the title of King of the Ring just sounds right.
Mania season. Express yourself. pic.twitter.com/Gnswn0QZcx

— Chad Gable (@WWEGable) February 28, 2023
Gable also has experience with the KOTR tournament, as he was a runner-up for the crown in 2019. Gable made it all the way to the finals by defeating Shelton Benjamin, Andrade, and Shane McMahon. Only to lose to the eventual winner Baron Corbin on Monday Night RAW. Throughout the tournament, Gable documented his journey on social media, gave it his all in every match, and genuinely made the tournament feel important.
Gable's overall performances inside and outside the ring over the last 3 years have undoubtedly earned him the opportunity to become King of the Ring.
Stay tuned to PWMania.com for all updates regarding WWE and the King and Queen of the Ring tournaments!
What do you think? Share your thoughts, opinions, feedback, and anything else that was raised on Twitter @PWMania and Facebook.com/PWMania.
Feel free to follow me on Twitter @NickLombardiSK