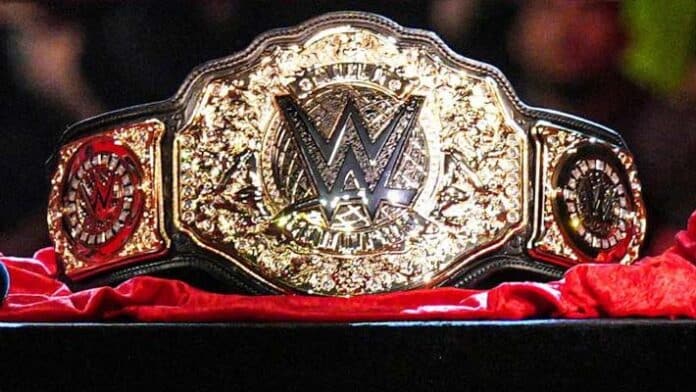 The WWE Universe witnessed an event that supposedly "rocked the foundation of the WWE." That event was Triple H unveiling a brand new title. This brand new World Heavyweight Championship immediately created a lot of stir. Critiques of Roman Reigns, Triple H, WWE, and the creative team all followed. But some wrestling fans, such as myself, see this as an opportunity; not to critique, but to breathe a sigh of relief. Why? Because now there is a belt for the wrestlers you love but are far down the line to face Roman anytime soon. Here is my list of these six wrestlers that truly deserve to hold this particular belt.
In no particular order, here we go:

#6. GUNTHER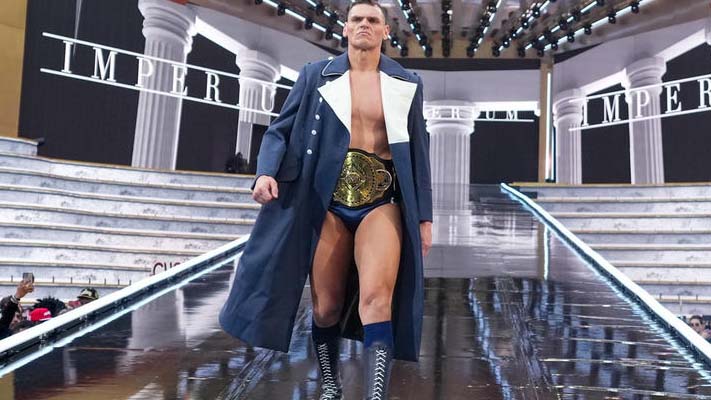 While he may currently be an Intercontinental Champion, there is a very realistic way we can insert Gunther into this particular title picture. Once allowing him to achieve a few records with that title, I truly believe creative needs to take a long hard look at Gunther and Imperium as a whole, and they need to realize just what kind of a beautiful opportunity they have to make them the most dominant faction in recent WWE history. I think that this grouping of champions can usurp the dominance that the Bloodline once held. Imagine making Giovanni and Ludwig tag champs? Imagine bringing Ilya Dragunov into the picture and making HIM the IC champion while Gunther holds the World Heavyweight Championship? Makes sense to me.

#5. LA KNIGHT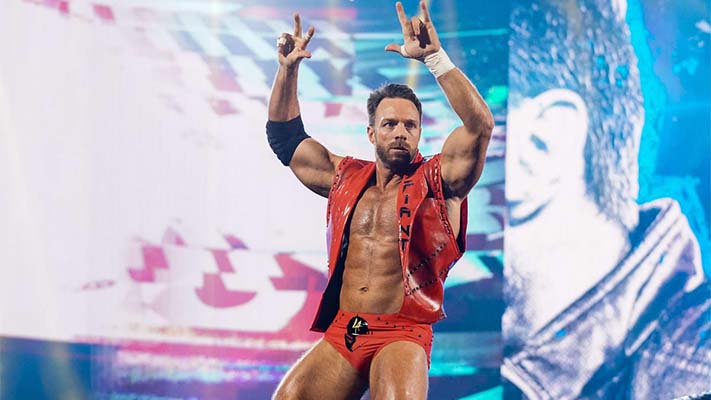 YEEEEAH! Let me talk to ya….about this for a second. This guy truly does have it all; strength, power, charisma, and talent. He is exciting, interesting, and absolutely different. While it is obvious every time he walks out who clearly inspired him, a performer like him is far from stone cold as right now he is red hot and the WWE needs to capitalize on this. At house shows, at live shows, in between commercial breaks, and during the quiet moments, LA Knight does not need to be present to hear YEEEEAH coming from all different sides of the crowd. If the WWE puts this belt on LA Knight, they can insure themselves a hot summer full of fun storylines involving LA Knight. Can you imagine CODY RHODES vs LA KNIGHT for the WORLD HEAVYWEIGHT CHAMPIONSHIP? That would be a match I would pay big money to watch. Bottom line is this: LA Knight is onto something, and we all need to join the train now.

#4. BRONSON REED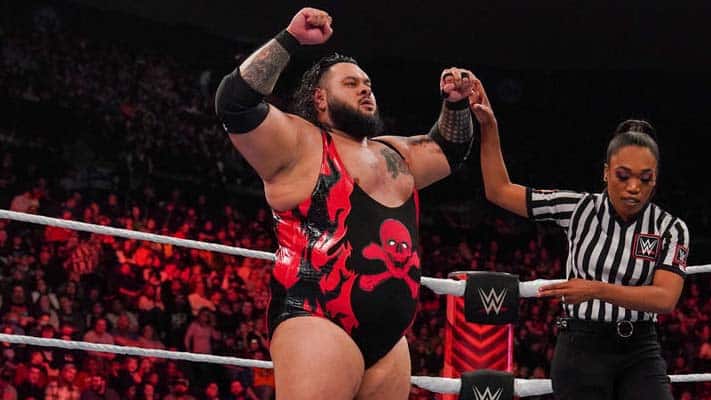 I know this will be a controversial entry on this list, but seeing him perform live, combined with the direction they are putting him in creatively, we may have a recipe for success here. While he may have a way to go, this newer presentation, this fresher reveal of Bronson Reed makes me consider him as a real threat. A BIG man who can fly off the top rope almost like he is Montez Ford, he is not a boring big guy. He has style, he has a certain way on the mic and in backstage segments, and seeing him being a defending World Heavyweight Champion is something that may not be received well initially but is something the fans will quickly warm up to. He may have a long way to go, but he will get there. The accent, the power, the look; he does have it all.
#3. AUSTIN THEORY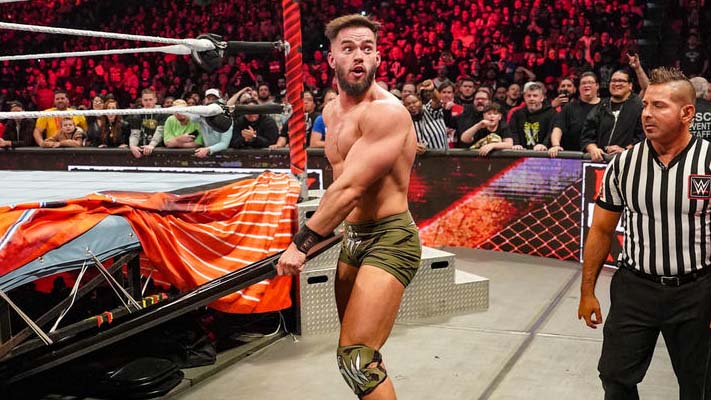 Charisma, strength, fearless. These are three adjectives I associate with Mr. A-Town, Down. We already know he is going to be the future of the company. Having him beat John Cena at WrestleMania, only a year after losing to Pat McCafee at the grandest stage of them all. Have him lose the US title to someone like Mustafa Ali or Rick Boogs, and have him enter a program for this title. The cockiness, the brashness – all of this is easy to do for guys like Austin, The Miz, and yes MJF. But Theory does the brashness, the attitude, way different than these other guys. While they all have huge accolades, and deservingly so, when talking about the assholes of wrestling, Austin Theory truly does belong on the Mount Rushmore. And we need an asshole to carry one of the WWE's biggest titles. We need an asshole because while Roman is a bad guy, he is a different type of bad guy. Austin Theory is not even 25 years old yet, and he has more accomplishments under his belt than some WWE legends do. Giving him this belt is him earning it through YEARS of hard work outside the WWE.
#2. DOLPH ZIGGLER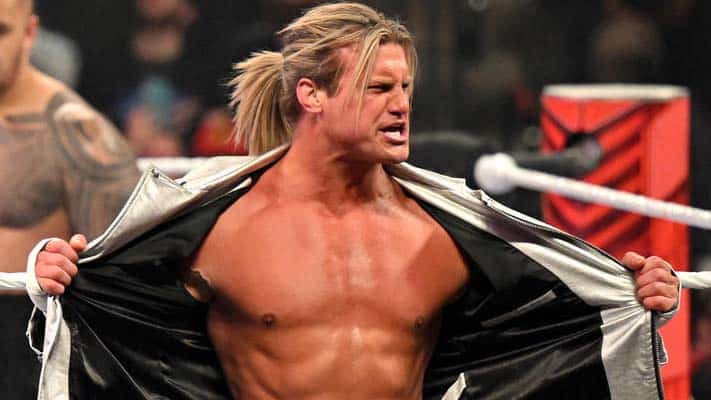 Recently, I had the pleasure of attending a live recording of Sam Roberts' podcast "Not Sam Wrestling" special event "Not-Sam-Mania". Sam did this amazing show live from The Comedy Store a few nights before Mania weekend in Los Angeles. One of his guests was Dolph Ziggler, who himself was having a show the following night with his own brother. Dolph was there not only to promote that and Mania, and the fact that he is Sam's friend, but because Dolph now realizes where he is at in his career. And his demeanor at the event was incredibly telling. Here is an absolutely TALENTED and MARVELOUS individual who the WWE misused in my opinion. While a HOT MITB cash-in elevated him to the heights he deserved, winning the World Heavyweight Title was not enough to move Dolph past the eventual utility position he is now currently in. While discussing his 19 years in the WWE, it felt like he didn't care anymore. And that might be because WWE does not seem to give care, placing him in battle royales at house shows, and some matches in Main Event. Dolph deserves way more than this, and his talent back this statement up. If the WWE wants to elevate multiple birds with one stone, they must MUST must get Dolph involved in this picture immediately and bring Mustafa Ali with him as well so they can continue their on-screen story that has slowly and without any confidence, played and then not playing out. Dolph deserves to be a World champion once again, and this is the time to do it.
#1. BARON CORBIN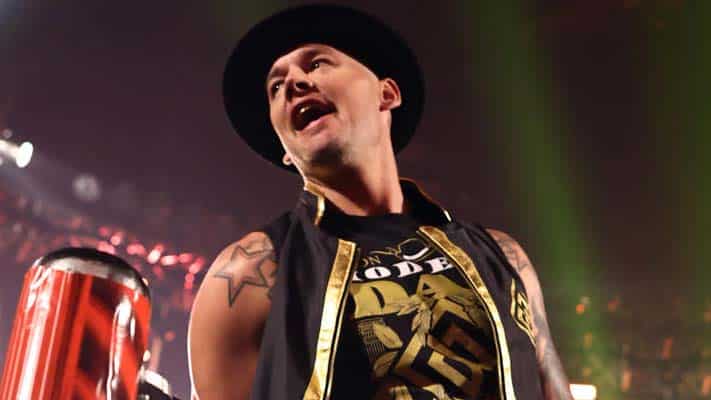 One of the other guests at Sam Roberts' show was Baron Corbin. Before I go into the wrestler Baron Corbin, I want to go into a little bit about a guy that is really named Thomas. I do not know Thomas personally, but I got to meet the man that plays Baron Corbin and I am amazed at how shocked I was. This dude is ONE of THE NICEST people in the wrestling industry. He is an incredibly humble creature and truly has a big red heart. He told us a story of how he was touring high schools with his kid while he was looking like Bum-ass Corbin; how Vince texted him at 2am and told him "shave half your head, look like sh*t" for what became a promising storyline that WWE had once again dropped the ball on. I recently saw a clip of his reception in Paris and MY GOSH the man has a true following, and rightfully so. Hearing his name chanted throughout the crowd was something that put a huge smile on my face. The man is a power house, a great move set, lots of force in the ring. He, in my opinion, has it what it takes to be World champion.
The truth is, this list can go on and on if you truly appreciate each superstar for who they are, and not as how they are presented. If only the person behind the mask was the deciding factor; unfortunately some people can't base their opinion out of reality.
What do you think? Share your thoughts, opinions, feedback, and anything else that was raised on Twitter @PWMania and Facebook.com/PWMania.