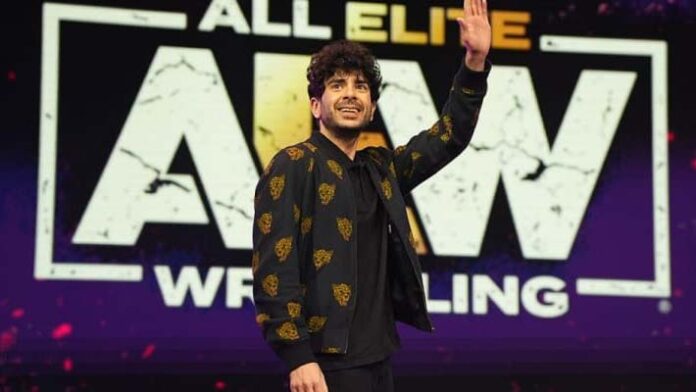 It appears that AEW will soon be available on a streaming service in the United States, but the promotion is not close to securing a deal.
Bloomberg published an article about AEW earlier this week, detailing the promotion's history. It was revealed that AEW is considering launching a streaming service.
The article stated the following: "In March, Khan acquired the small but respected pro wrestling company Ring of Honor from Sinclair Broadcast Group Inc. for an undisclosed sum, adding a new crop of wrestlers, some intellectual property and an extensive video library. AEW is also considering starting a streaming service, likely through a deal with its broadcast partner, Warner Bros. Discovery Inc., according to a person familiar with management's thinking, who asked not to be named. Last year, AEW broke $100 million in annual revenue for the first time, the person says."
Dave Meltzer stated on Wrestling Observer Radio that fans should not expect an AEW streaming service to launch anytime soon because a deal is not currently in the works.
"It's hard for me to judge that because the two things everybody ran with afterward were both not true. The video game is not coming out this month, obviously, because if it was we would all know. And then the other one is, they're not close to a streaming deal. Of course, they want one, it's been talked about forever, for more than a year, but it's not a deal that's on the horizon right now," Meltzer said.
(h/t to WrestlingNews.co for the transcription)