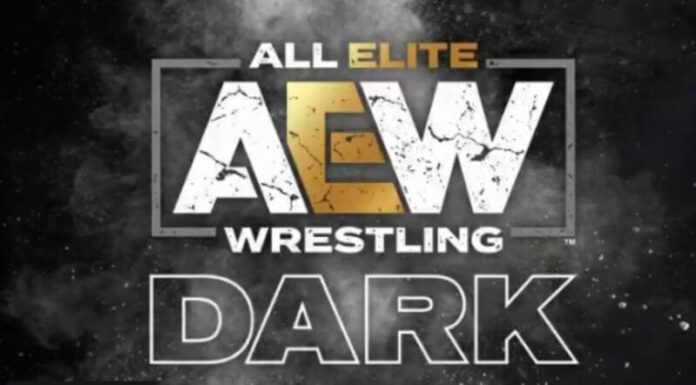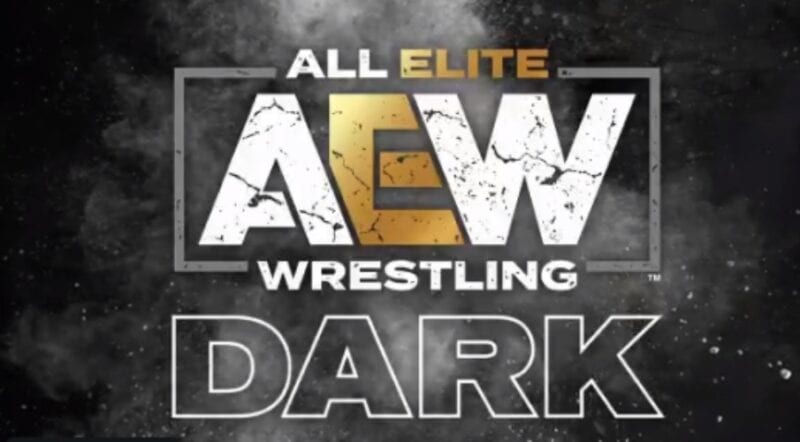 AEW Dark Results – September 6, 2022
Tag Team Match
Tony Nese & Josh Woods vs. Storm Grayson & Brandon Gore
Tony Nese & Brandon Gore begins the match & they both show off their biceps. Mark Sterling hands Gore a business card giving Nese the chance to attack him from behind.
Josh Woods tags in and delivers a knee hip attack combo. Woods delivers an overhead throw, followed by a gutwrench throw. Gore manages to hit a boot and tags in Storm Grayson. Grayson hits several elbows, but Woods delivers a kick then he goes for a cover but Gore takes him out. Nese & Woods deliver their finisher for the win.
Winners: Tony Nese & Josh Woods
Marina Shafir vs. Layine Luck
Match begins with a lock up. Marina Shafir tosses Layine Luck to the mat before tripping her. Luck rolls up Shafir but Shafir kicks out. Shafir tosses Luck to the mat and delivers a forearm. Shafir tosses Luck through the middle rope, allowing Rose to hit her and toss her back in the ring.
Shafir locks in the bow & arrow but Luck fires back with a jawbreaker and an elbow. Shafir no sells it and slams her straight into the mat. She locks in a full body submission for the win.
Winner By Submission: Marina Shafir
Zack Clayton vs. Serpentico
Zack Clayton & Serpentico lock up to start the match off then they exchange submissions before Clayton hits a right hand. Clayton delivers a couple of back elbows but Serpentico counters with a Teharis. Clayton hits a back elbow then follows it up with a chop.
He hits another before Serpentico fires back with a couple of his own. Clayton delivers a vertical suplex followed by a diving knee drop. He goes for a pin attempt but Serpentico kicks out.
Clayton delivers a body slam, but Serpentico fires back with several left and right hands. Serpentico hits a hurricanrana, followed by a bulldog. He goes for a cover but Clayton kicks out. Serpentico gets fired up but Clayton takes advantage and hits a Fisherman's Buster for the win.
Winner: Zack Clayton
Julia Hart vs. Miesha Kate
Match starts off with Julia Hart stares down Miesha Kate. Hart fires off several knees, but Kate fires back with a pump kick. She goes for a pin but Hart kicks out at 1.
Hart reigns down several right hands before Kate hits her with some forearms. She hits a boot but Hart trips her. She sends her face first into the top turnbuckle then locks in Hartless for the submission win.
Winner By Submission: Julia Hart
Serena Deeb vs. Sierra
Serena Deeb & Sierra exchange submissions before Deeb hits a shoulder block. Deeb taunts her before Sierra trips her and walks over her an appalled Deeb hits a back elbow before hitting a few chops. Deeb hits a clothesline in the corner before catapulting her into the bottom rope.
She hits a back elbow, then sends her into the mat. Sierra hits a back elbow followed by a thrust kick. Deeb hits a chop block then slams Sierra's knee into the mat. Deeb locks in a shoulder & neck submission for the win.
Winner: Serena Deeb
Tag Team Match
Private Party vs. Robert Anthony & GPA
Match starts off with Marq Quen & GPA locking up, they exchange submissions before GPA delivers a shoulder tackle. GPA hits an arm drag followed by a back elbow. Quen hits a back elbow, followed by a modified shooting star press.
Isiah Kassidy tags in and delivers a kick to GPA's head. Kassidy delivers a stomp, followed by a chop and several kicks to his midsection. Quen tags back in and delivers an elbow. Kassidy tags back in and hits a senton. He hits a suplex then goes for a pin but GPA kicks out. Kassidy tags back in and beats him down.
Robert Anthony tags in and delivers a delayed vertical suplex to Kassidy. He goes for a pin, but Kassidy kicks out. Quen tags in and Private Party hits Poetry In Motion. then they connect with Gin & Juice for the win.
Winners: Private Party
ROH World Title Match
Claudio Castagnoli (c) vs. Ari Daivari
Claudio Castagnoli offers his hand to Ari Daivari but Daivari refuses to shake it. Castagnoli sends Daivari to the mat. Castagnoli locks in a side headlock, but Daivari escapes. Castagnoli forces Daivari to shake his hand and throws him to the outside. He tosses him into the barricade and delivers an uppercut. He looks for another one but Daivari moves out of the way. Daivari tosses Castagnoli back into the ring then delivers a chop. Castagnoli fires back with a backbreaker, then goes for a pin but Daivari kicks out.
Daivari delivers a chop block then stomps several times on Castagnoli's hand. He goes for a pin, but Castagnoli kicks out. Castagnoli hits an uppercut, then takes Daivari for a ride with his signature swing. Daivari hits a kick on the back of Castagnoli's knee, then delivers a crossbody off the top rope. He goes for a pin, but Castagnoli kicks out. Daivari fires off several right hands but Castagnoli fires back with one of his own. He send Daivari to the outside, but Daivari sends his knee careening off the ringpost. Castagnoli kicks Daivari into the barricade before tossing Daivari back in the ring through the middle rope.
Daivari manages to hit a Frog Splash, then goes for a pin but Castagnoli kicks out. Daivari hits an elbow on Castagnoli's knee, but Castagnoli fires back with an elbow. He hits a running uppercut, followed by several right hands to his midsection. Castagnoli hits the elevated uppercut, followed by the Ricola Bomb for the win.
Winner & Still ROH World Champion: Claudio Castagnoli (STILL CHAMPION!!!)