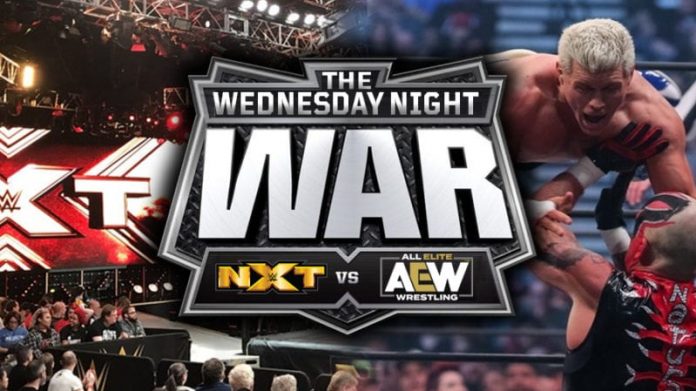 Week 39 of the Wednesday Night War saw the Great American Bash Night Two edition of WWE NXT beat the Fyter Fest Night Two edition of AEW Dynamite in viewership, but Dynamite won in the ratings for the key demographic. This is how last week's numbers went for Night One of both special events, and the normal episodes that aired the week before that.
Wednesday's Dynamite episode drew 715,000 viewers on TNT, while NXT drew 759,000 viewers on the USA Network, according to Showbuzz Daily. AEW ranked #7 in the Cable Top 150, while NXT ranked #24.
Last week's Dynamite episode drew 748,000 viewers and ranked #6 in the Cable Top 150, and #61 in viewership. Last week's NXT episode drew 792,000 viewers and ranked #13 in the Cable Top 150, and #60 in viewership. AEW drew a 0.28 rating in the 18-49 demographic while NXT drew a 0.20 in the same demo this week. Last week's AEW show drew a 0.29 rating while the NXT episode drew a 0.22 in that demographic.