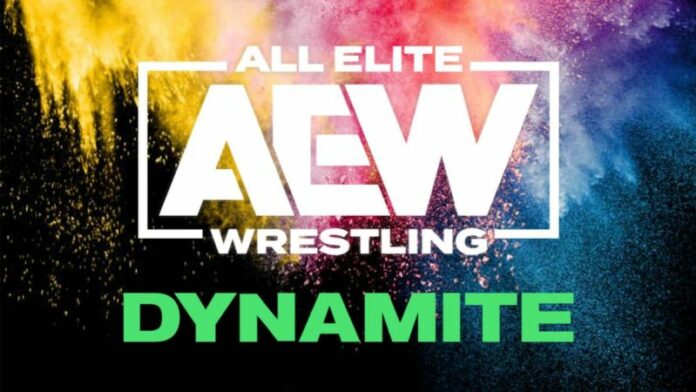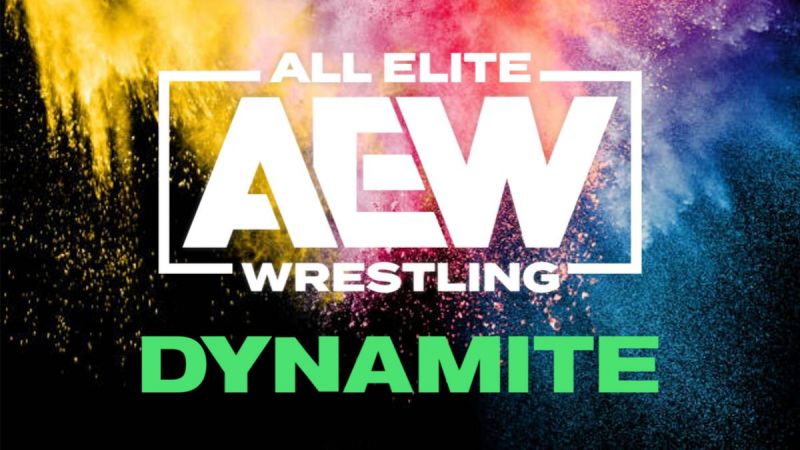 It's Wednesday night and you know what that means! We are live from Brittsburgh I mean Pittsburgh, Pennsylvania.
CM Punk vs. "The Natural" Dustin Rhodes
A match I never thought I'd see! Punk vs Dustin! First time ever! Impressive that Dustin can still perform this week for being in his early 50's. This is going to be a classic style wrestling match. Starting with some mat work from both men. Crowd is really back and forth. Punk attempted a falcon arrow but it was a little sloppy so he turned it into a roll-up pin. Dustin goes for a cross body but goes falls to the outside. He looks to have injured his knee. Back in the ring, Punk is really working that knee. Punk takes a hard bump on the apron. We get a THIS IS AWESOME chant! Dustin with some offense. He gave Punk 10 punches in the corner, jumped down and tweaked his knee again. Turns out it was a set up for his Canadian Destroyer/Code Red. Punk attempts the GTS but Rhodes counters. Punk puts the figure four leg lock in the middle of the ring. This match looks to be an tribute of an old Dusty vs Flair match. Punk likes to do incorporate old classic matches into his matches. Mainly Bret Hart matches. Dustin hits the Cross Rhodes and follows it up with a piledriver and Punk kicked out at 2! Dustin with some punches like his father. He goes for the bionic elbow but Punk counters and attempts the GTS again but his leg gave out and instead went for a pin.
Winner: CM Punk
***1/4
Both men hug after the match. Much respect shown by both athletes. We get a rundown of tonight's show. Punk is leaving and interrupted by "Hangman" Adam Page! They stare at each other on the stage. YES PLEASE!
We see Wardlow enter the arena but is confronted by security and Mark Sterling. He says he will be escorted to his closet then to the ring later. He also gets handcuffed!
Trios Tag Team Match. The Blackpool Combat Club (Bryan Danielson, Wheeler Yuta and Jon Moxley) vs. Brock Anderson, Dante Martin & Lee Moriarty 
Sir William Regal joins commentary. It starts off with a Brawl. Order was then restored. This match is obviously just to show how dominant this faction is and CAN be! We see Yuta and Brock going at it during the picture in picture commercial. Back from that and Lee gets in the match to a nice ovation. He exchanges some fierce chops with Bryan. Tags made and now its Dante and Mox legal men. Dante went for a move off the top but Mox catches into a bulldog choke. Now all 6 men in the ring. The BCC beating them down. Mox hits Martin with the paradigm shift.
Winners: The BCC (Danielson, Mox and Yuta)
**3/4
Backstage with the Young Bucks, ReDragon and Adam Cole. They talk about how separated they lose but as a team they're unstoppable. They issue and 10 man tag next week. The Undisputed Elite vs team to be named soon. Cole has something to do and leaves.
We see a promo with Samoa Joe talking about whats been going on with him Singh, Lethal.
Major announcement time! Here comes Tony Khan. He brings out the president of NJPW but Cole shows up on screen.  He announces an event in Chicago NJPW & AEW called the Forbidden Door June 26th from Chicago on PPV. He then says he has a friend to come out and talk about it. Here comes Jay White! He says it's not about NJPW or AEW but it's about the Undisputed Elite and the Bullet Club. WOW!
We see the TBS Champion Jade Cargil talking about Marina Shafir. On Rampage they will face off for the title.
Wardlow vs The Butcher
MJF sitting in a suite with Sean Spears. Says Wardlow gets no music and is ushered out by security still in handcuffs. These two are just massive men! They run at each other and neither one move. Butcher bites Wardlows head…savage! Butcher brings in a chair but the ref clears it out. Both men fight on the outside. Butcher in control of this match. Butcher with a massive powerbomb but Wardlow kicked out at 1. Wardlow is up and powerbombs him. He goes for another. And another. And another! IMPRESSIVE!
Winner: Wardlow
**
MJF looks on. Wardlow leaves the ring gets handcuffed again and is once again escorted out.
Back from break, we hear from Eddie Kingston. Him vs. Daniel Garcia. Everyone is banned from ring. He says everything he does to Garcia he's going to do to Jericho.
Owen Hart Foundation Qualifying Tournament  Kyle O'Reilly vs. Jungle Boy
Match starts off with a bunch of grapples. Very technical start to this match. They continue to arm lock each other. I like the way they are telling the story in this match. Start slow then end fast and high flying. We see in the Picture in Picture that Kyle has the upper hand and really working the armbar. The crowd seems to be split in this one. Jungle Boy now in control. Match is picking up now. They take it to the outside. Back inside, both men laying in the ring. O'Reilly with an armbar on the top rope. Jungle Boy counters and lays him with some punches and kicks while Kyle was hanging in the corner. Kyle with a nice counter of a roll-up into the ankle lock. Jungle Boy gets out. A faint This is Awesome chant. Back to the top rope, Kyle with a superplex into a pin, count of 2. O'Reilly with a knee from the top rope and goes for a pin.
Winner: Kyle O'Reilly
***
Christian comes out and comforts Jungle Boy. We are then in the back with Alex Marvez and MJF. He brings in Jake the Snake Robert's. Looks like MJF hired Lance Archer to fight Wardlow. Archer shows up and slaps the money, he doesn't want it he just wants to fight!
Hook vs. Anthony Henry
SEND HOOK! It's his Dynamite debut! We hear loud HOOK chants and HOOK IS GONNA KILL YOI chants. We see Tony Neise and Mark Sterling in the crowd taking notes. We see Danhausen! He tries to curse him! It didn't work again. Hook makes Henry tap!
Winner: Hook
*
Danhausen comes into the ring. He says if he can't curse Hook he's gonna wrestle him! Hook says nothing and leaves. I really want to see that so badly!
We see Frank Kazarian in the back. He's interrupted by Scorpio Sky. He says he wants Sammy first. Frank agrees cause of SCU.
We see a promo with Thunder Rosa talking about her victory against Nyla Rose. Says she's the best! Time to go Double or Nothing.
New 3x TNT Champion Sammy Guevara and Tay Conti in the ring. They are getting BOOED. They kiss. He says he loves her and the crowd. He's now talking to the crowd that turned their back on them. He says be mad. Scorpio Sky, Ethan Page and Dan Lambert come out to the stage. They get cheered. What a double turn huh?! Say what you want about Dan Lambert but he can talk! They spit some truth. Rematch next week if Sammy gets a mixed tag match. They agreed. Then it was agreed that ladder match next week.
We hear from the House of Black in a video segment. Wonder who they're targeting next.
Owen Hart Foundation Qualifying Tournament Danielle Kamela vs. Dr. Britt Baker D.M.D
SHE'S BACK! And SHE'S HOME! Wearing black and yellow! What an ovation! She's being accompanied by a couple Pittsburgh Steelers players. Britt's parents are in the crowd. Danielle in control during the PnP. Kamela getting some cheap heat by taking the terrible towel. Britt makes a come back. Baker with some elbow strikes. Superkick by Baker followed by the stomp. The glove is out! Lockjaw applied!
Winner: Dr. Britt Baker D.M.D
*3/4
She gets on the mic and talks about how the women's division is terrible without her. She brings up Ruby Soho, Toni Storm. Says Hayter is gonna make Toni leave this company too! She also brings up Jade Cargil.
We get a video package of Serena Deeb vs. Hikaru Shida in a Philly street fight next week. We also get a preview for Rampage and next week's Dynamite.
Coffin Match Andrade El Idolo vs. Darby Allin 
The rules are simple, put your opponent in the Coffin and slam the door shut. Andrade in the ring first. Allin comes dressed like he's attending a funeral. He's absolutely a pillar in this company! The Blade tries to interfere but Darby escapes and hits Andrade with the skateboard. Now Blade and a Private Party member interfere. This match has moved to the outside very quickly! We see a fan with a Sting mask on but turns out (que Tony Schiavone voice) IT'S STING!! He takes out Quinn and Blade throughout the crowd. Andrade dragging Darby by Sting. This match turned into a 3 on 2 handicap match. I guess thats what happens when there's no rules! Sting climbs up on one of the sections and DIVES OFF onto everyone! He does NOT need to do that! We see Andrade and Darby make their way back to the ringside area in the PnP. This match has been mainly controlled by Andrade. Darby with a quick Canadian Destroyer to get the upper hand. He attempts a coffin drop to Andrade on the outside but is caught. Andrade brings Darby to the Coffin, which have thumb tacks on the inside of the lid! Andrade lifts him up for a suplex and walks backwards on the stage and suplex's him. Ouch! He then throws him onto a steel grate on the stage. He drags him back to the coffin. Andrade destroys the coffin. He tries to rip the lid off. Darby makes his way into the ring and sprints and dives into Andrade sending them both into the coffin. After Jose comes out to interfere, Darby again gets Andrade in the Coffin and slams the lid shut.
Winner: Darby Allin
**1/4
Sting comes back. He and Darby celebrate in the ring while we get another rundown of Rampage and Dynamite next week. The Hardy's come out on stage and celebrates too. Pretty good Dynamite! See you next week!