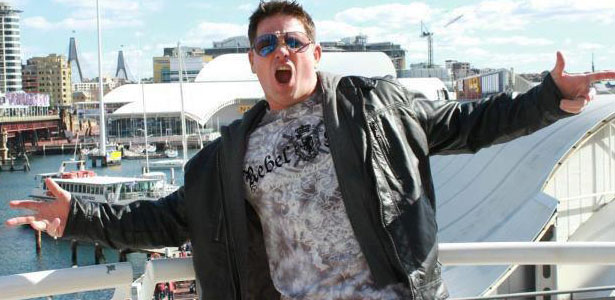 AJ Styles is scheduled to make the following events since "leaving" TNA:
* December 28 Anarchy Wrestling Cornelia, GA (www.anarchy-wrestling.net)
* January 19 Premier Wrestling Xperience at Ziggy's in Winston, Salem, NC (pwxpro.com/new)
* January 26 Smash Wrestling in Toronto, ON (smash-wrestling.com)
* February 1 Dreamwave Wrestling Chicago, IL (dreamwavewrestling.com)
* February 7 Deep Southern Championship Wrestling Blue Ridge, GA (dscw.org)
Styles can be booked for independent dates via Bill Behrens at ShowBis@aol.com.
Here is the official press release regarding AJ's Dreamwave Wrestling Chicago appearance:
FOR IMMEDIATE RELEASE
DREAMWAVE Wrestling: "Season Premiere" February 1st, 2014
LASALLE – DREAMWAVE Wrestling officially announced today that the newest and biggest Free Agent in professional wrestling, AJ Styles, has been signed to appear at "Season Premiere" on February 1, 2014! At this time, the event will be Styles first appearance for a US Indy promotion since 2010.
AJ Styles is an international wrestling superstar who has competed all around the world but is recognized mostly for his career with TNA Wrestling. Styles had won every major championship in TNA on multiple occasions and in 2010, he became the first TNA contracted wrestler to rank #1 on Pro Wrestling Illustrated's annual PWI 500 list. Styles had most recently been seen on SpikeTV's IMPACT Wrestling as the company's World Champion.
On February 1st at "Season Premiere", Styles will get his shot at another championship to add to his already impressive resume as he will meet the undefeated DREAMWAVE Champion Christian Rose with the title on the line. Rose debuted with DREAMWAVE in November 2011 and has yet to be pinned or submitted. He has also collected victories in high profile matchups with former WWE superstars Matt Hardy and John Morrison. On October 5th, 2013 Rose became the 5th different individual to hold DREAMWAVE's top prize when he prevailed over former Champion Jason Hades inside a steel cage at "No Escape".
"Season Premiere" will also feature another great Free Agent addition as the "American Wolves" (Eddie Edwards & Davey Richards) have signed to face one of the Midwest's top tag teams, Zero Gravity (Bret Gakiya & CJ Esparza). The Wolves have recently made headlines for their match and appearance with WWE's NXT developmental program which has led to speculation that this appearance could be the last opportunity for Midwest fans to see Edwards & Richards in action on the Indy circuit.
With the excitement building, you don't want to miss DREAMWAVE Wrestling: "Season Premiere" February 1st!
For live event ticket information, please go to www.dreamwavewrestling.com. Any questions or comments can be sent by e-mail to dreamwavewrestling@gmail.com and be sure to follow DREAMWAVE Wrestling on Twitter at www.twitter.com/DWWrestling .