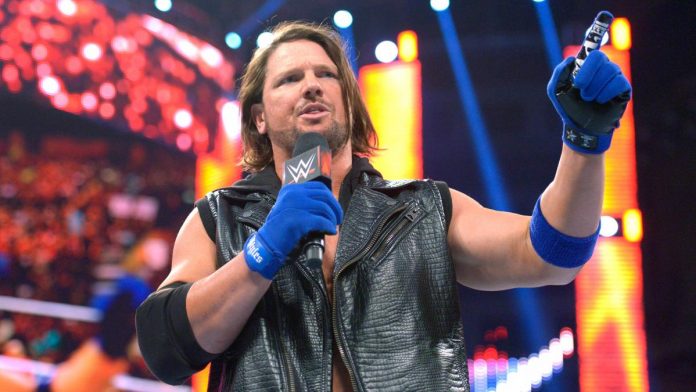 – Below is new video of AJ Styles backstage at tonight's WWE SmackDown in Manchester, England as he prepares to face WWE Champion Jinder Mahal in the main event. AJ says he's ready to go, ready to rock because this is what they do as professionals and professionally, he's ready to take the WWE Title from Jinder Mahal. AJ goes on to say he will become WWE Champion, being the first to win the title outside of North America.
– WWE stock was up 1.36% today, closing at $27.11 per share. Today's high was $27.29 and the low was $26.73.
– As noted, Sin Cara took to Twitter on Monday to confirm that he suffered an ankle injury during the Triple Threat with Sami Zayn and WWE United States Champion Baron Corbin at Sunday's live event in Spain. Cara was held off Monday's live event in Portugal but as seen in his latest tweet below, he looks like he may be back in action at Wednesday's live event in Leeds.
Terminado el entrenamiento de recuperación con nuestro Doc y el Physical Trainer. A mejorar para llegar a Leeds con toda la fuerza ??. pic.twitter.com/G44PzXuyqX

— Sin Cara (@SinCaraWWE) November 7, 2017