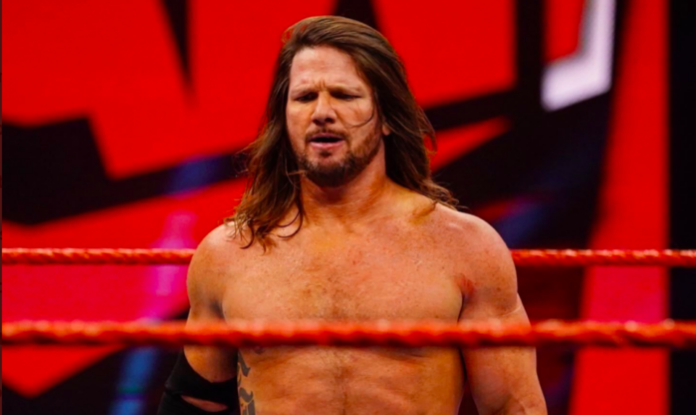 AJ Styles is back. The 5ft 11", 218lb high-flying superstar has returned to WWE Raw and, even before he sets foot in the squared circle, he's got people talking. That's right, the man otherwise known as Allen Neal Jones was trending on Twitter almost as soon as WWE made the announcement. The social media buzz has revitalized interest both in Styles and WWE Raw. However, it's not the only knock-on effect of having the legendary in-ring performer back in the spotlight.
Everyone from bookmakers to wrestling stars have been salivating at the prospect of Styles leaping over the ropes and into the center of the ring. Indeed, with Royal Rumble fast approaching, the return of Styles has sent the latest WWE betting odds into a spin. For instance, one of the best betting apps, Unibet, has Styles at +1500 to win the Royal Rumble.
Viral Push Makes Styles a Dark Horse
Brock Lesnar, of course, remains the betting favorite at +175. However, Styles will certainly have a lot of momentum behind him by the time January 22, 2022, rolls around. Indeed, given that the tweet (see below) announcing his return was like thousands of times, it's fair to say he's a hit with fans. Being a viral sensation is the type of push a wrestler needs heading into a major match like the Royal Rumble. Therefore, if Styles can capitalize on his current momentum, he could be a great bet at +1500.
Styles' return hasn't just ignited the interest of the bookmakers. The man himself named John Cena, Christopher Daniels, and Roman Reigns among his biggest rivals. With Daniels no longer in the WWE, Cena only making guest appearances, and Reigns over in SmackDown, Styles won't be reviving those rivalries any time soon. However, Styles won two matches in succession when he returned to Monday Night Raw in October, which means he'll face-off against WWE Universal Champion, Seth Rollins.
Styles Standing Tall in the Spotlight
Whether or not the longstanding rivalry should have been reignited so soon is up for debate. However, we know Styles is popular based on the impact he's had on social media. This could be a major reason why he's been thrust back into the mix so soon. Looking at the recent TV ratings for Raw, viewing figures took a dip in late September. However, since Styles has been back in the fold, the organization has seen weekly increases topping 148,000 viewers. There are no doubts that Styles has contributed to this upswing.
Not only does this reaffirm his status as one of wrestling's most popular athletes, it means we could see a lot more of him in the coming months. Even if he doesn't beat Rollins or reign supreme during Royal Rumble, the acrobatic ace is back and he's already causing waves. That's great news for WWE fans around the world as it means more betting opportunities and even more spectacular matches in the future.