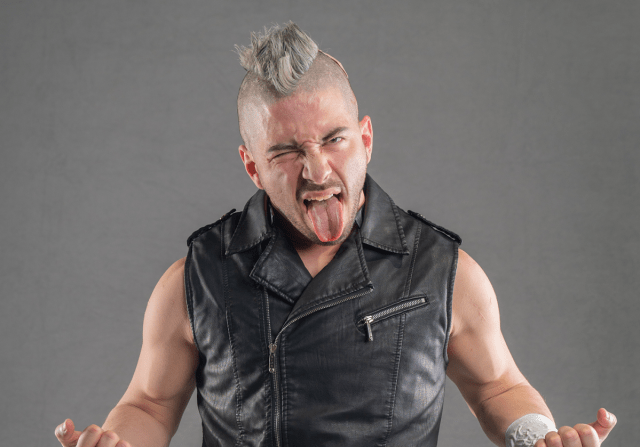 MLW star AKIRA recently appeared on Fightful's Overbooked's "Indied" podcast, where he talked about a number of topics including his decision to sign with Major League Wrestling.
AKIRA said, "People said don't sign with MLW. You know what? I'm gonna do it. I went to them, I told them what I wanted, what I'm going to do, and we discussed it, and I've been having a great time there."
AKIRA also talked about how everyone in MLW likes him and they tell him that he is getting better and better.
He said, "Even in MLW, I could have pretty good matches. Everyone likes me, everyone says I'm doing great in terms of being a character on screen, working with cameras, working with everybody, [They tell me] getting better and better and better."
AKIRA talked about how he is enjoying his time in MLW.
"Even with MLW, I can probably just be like, 'I don't want to do that' and they'll listen to me. It's crazy. I've heard so many things about the culture in this area, but things have changed. We're doing a joint show with New Japan coming up. I talk to people, I invested in myself, I sit there and email back and forth with people in the office regarding it, about what they were doing with me, what I wanted to do, my background. I got what I wanted out of it and people are still shocked that I'm getting the things that I'm getting. I asked! They said, 'Hey, you can't work for this certain company' and I said, 'Yes I can, here's the exact reasons why I can', and they go, 'Yeah you can, that makes sense.' It's not that hard. This isn't a knock on younger people, because I had to go through life, I had to work at a factory. I had to shackle a crazy Russian to get to this level of thinking. A lot of the kids have this mentality of paper, sign paper, oh I'm not happy now. It's like, you're a business. You represent yourself. The merchandise that you put out, the theme music you use, the way you interact on social media, it all adds up to the representation of your business. It's not just you're a wrestler, you are everything. That's the reason the Young Bucks were multimillionaires before a major company."
You can check out the complete podcast in the video below.