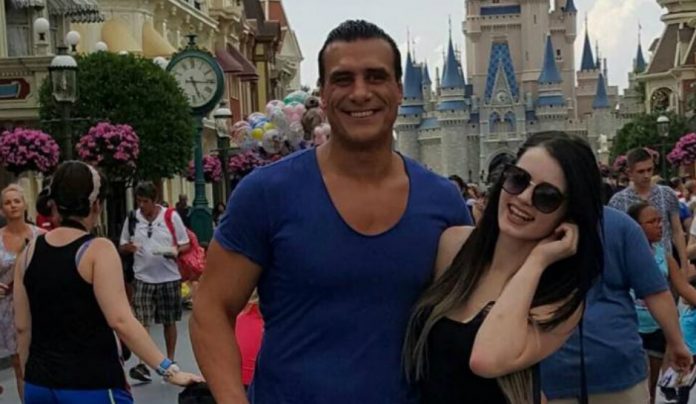 Alberto Del Rio and Paige have apparently broken up.
The two had a blowup while vacationing in Orlando that resulted in Del Rio calling off their relationship, according to reports.
According to a source close to both of them who was present when it all went down, most of Del Rio's friends and family are glad he pulled the plug on their relationship.
It should be noted, however, that they've broken up at least once before and quickly gotten together again.
Earlier in the day, Paige posted photos with Del Rio, where she thanked Jeff Jarrett for VIP treatment at Universal Orlando.
Del Rio also posted these photos of himself with Paige.
The couple went public with their relationship in May 2016 and got engaged last October during a wrestling show when Paige got down on one knee and proposed to Del Rio inside the ring.
The only public comment so far from either was Paige writing "relax people..lol" on Twitter. Stay tuned for any further updates regarding Paige and Del Rio.
relax people..lol

— PAIGE (@RealPaigeWWE) June 25, 2017