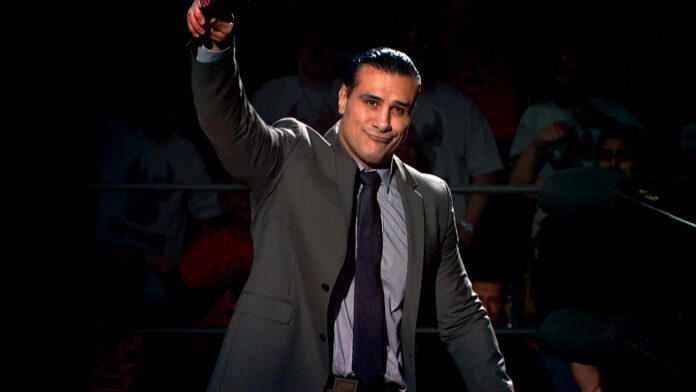 Alberto El Patron has had a storm of controversy around him for the past two weeks and now he plans to step down as President of MMA organization Combate Americas amidst the chaos.
Combate Americas CEO Campbell McLaren confirmed the news today in an interview with MMAUno.com but claims the decision was made because Patron wants to focus on wrestling.
Alberto was making a very strong salary for his figurehead role where his main job was to promote the brand, particularly in the Mexican media. Combate Americas is most popular in Mexico where it airs on TV Azteca, one of the country's strongest stations, in a Friday night weekly time slot, with either a news show or a fight show.
"What Alberto is telling me is that his first love is wrestling," said McLaren in the interview. "You know, his father was Dos Caras, a very famous wrestler and Saraya's family is third generation English wrestlers, you know about, her, right? And so what Alberto has said to me, and we haven't unveiled this yet, but we can talk about it, he's probably stepping back his official roles from Combate and he's going to focus more on wrestling for the next year or two."
McLaren had called Alberto "El Presidente," which was his nickname in the WWE locker room because he looked and carried himself like a political leader.
"I think he's reaching a point in his career when he knows that the physical demands of wrestling are not what he wants to continue doing," said McLaren. "But I think he knows he's got a couple of years still left to keep maintaining his level of performance. It's a very challenging enterprise and I think it's very, very hard on the body and difficult to do. Very physical. Very athletic. So he's kind of asked me if he can step away and with Saraya (girlfriend Paige), focus on wrestling."
Alberto is currently under investigation by the Orlando PD for a domestic battery incident involving his fiancée Paige, despite police already suggesting that she be charged with battery.