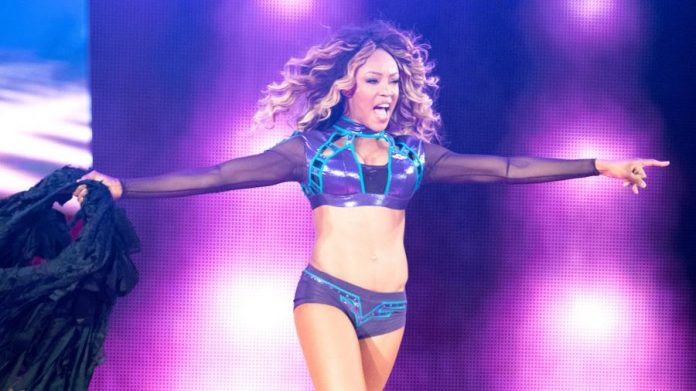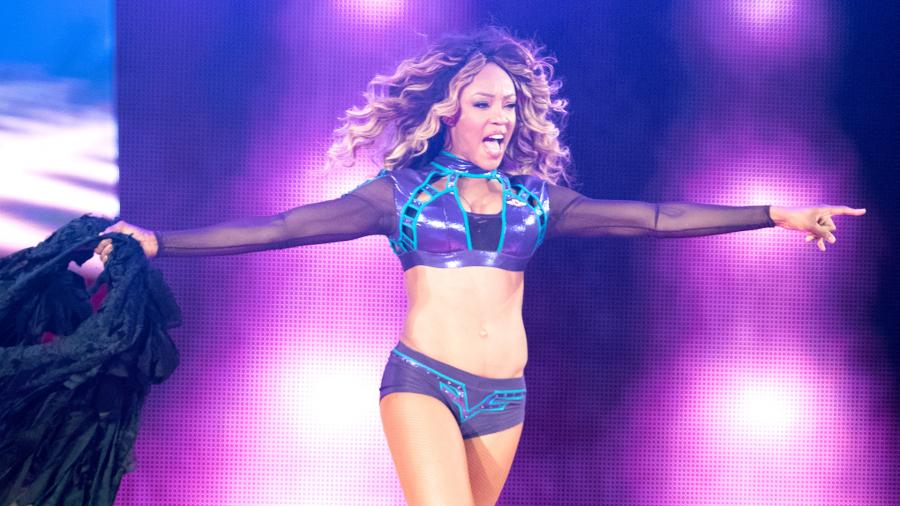 – Alicia Fox has been with WWE for quite some time now, and she's one of the current veterans in the women's division. She's a former Divas Champion, and she's worked with some of the biggest names on the roster, but for years Alicia and her fans have been pointing out the fact that Fox doesn't have her own merchandise. Well, that's has changed.
On Friday, WWE Shop released an Alicia Fox Authentic T-Shirt.
$5 off orders of $35 or more with code WWESAVE5 at WWEShop.com
During a recent interview with Lilian Garcia, Fox mentioned not having any merchandise while saying she's sometimes embarrassed about her career.
She said, "Sometimes I feel embarrassed of my career in a sense because like when the fans come up and say, 'Underrated or this or that.' I never really realized that until social media popped up. Then I'm left thinking, 'Am I underrated?'
"I'm one of the only girls that don't have any merch, never had any merch even when the Bella Twins and I were together it was still Team Bella, but I never complained about any of those things because in my head, 'It's okay, it's okay.' A lot of fluffy content thinking.
"But you know what, maybe it's not okay, but then it gets me upset and angry because then I'm thinking well what will my next chapter look like? Is it going to be okay if I'm not putting food on my table or my career's at the control of someone else?"
Regarding Fox getting a T-Shirt, Garcia tweeted the following.
I just provided an outlet 4 her 2 speak & truly open up. It's all @AliciaFoxy & how her hard work has earned it!?? https://t.co/8Tj3rWdOUK

— Lilian Garcia (@LilianGarcia) October 14, 2017
– The Shield's coolest moments are counted down in the latest edition of WWE Top 10.
– Stacy Keibler celebrated her birthday on Saturday. The former WWE Superstar turned 38 years old.