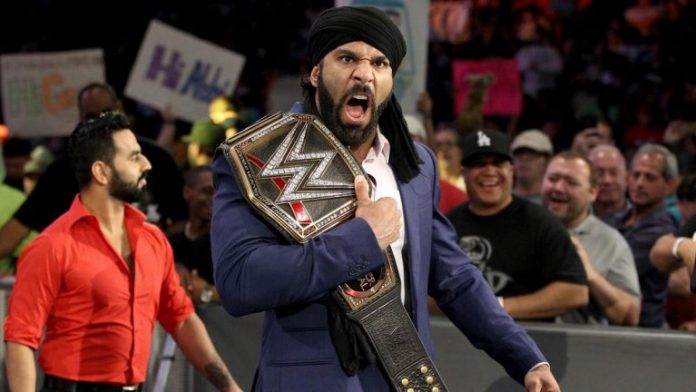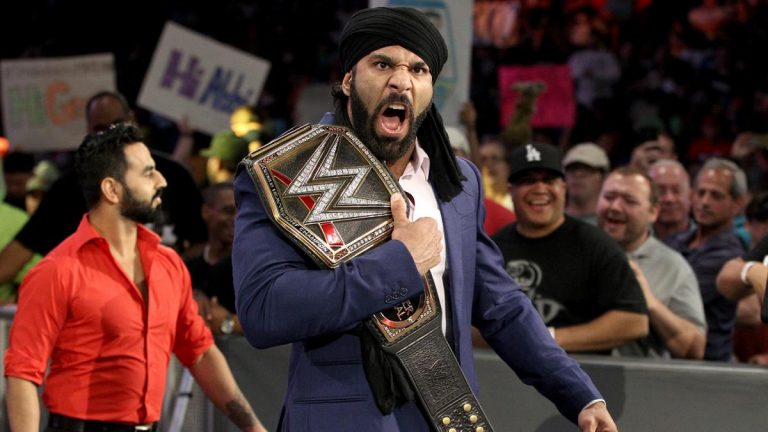 Following his win over Luis Henrique last night at UFC 215, heavyweight prospect Arjan Bhullar explained why WWE Champion Jinder Mahal wasn't able to walk him to the Octagon as had been planned.
"He gave me a call, he's caught in the hurricane," Bhullar said. "He lives in Tampa, Florida and he's like, 'You know what brother, I got four different properties down here, got me dog down here. I just haven't been able to make peace and then leave this.'
"So, he decided to bunker down there, so "The Maharaja" got grounded, but I'm thinking of him. I told him stay safe — first and foremost — and we'll see him in the foreseeable future."
Bhullar, who in May became the first fighter of Indian origin to join the UFC, announced on Instagram last month that Mahal would accompany him to the Octagon for his debut fight.
Here is video of them working out together.