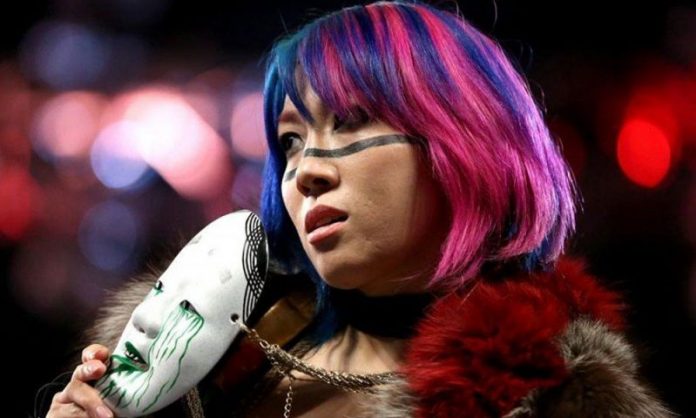 Asuka has fallen from grace since her historic undefeated streak was shockingly stopped by Charlotte Flair at WrestleMania 34. Now reduced to an afterthought, Asuka's baffling decline recently inspired a fake news report that she walked out at a WWE live event — a report which gained traction because of how believable it was for anybody in Asuka's position to take her talents elsewhere.
WWE struggles to feature all of their top stars on television on a weekly basis, especially on SmackDown LIVE, where a bloated roster is only afforded two hours compared to Raw's three.
But the de-emphasis of Asuka is a particularly egregious one after a pair of subpar matches against Carmella that did not come close to showcasing her potential as an elite performer.
After being in one of the best matches on WWE's biggest show, Asuka will now have to sit on the sidelines tonight at SummerSlam since she's not booked for the show. So what's next?
Asuka could be turning heel.
This is according to Dave Meltzer on Wrestling Observer Radio, who said there has been talk of Asuka turning heel.
Despite being deemphasized on television since losing to Carmella last month at WWE Extreme Rules, WWE's creative team has plans for her, according to Meltzer.
Asuka last appeared on television on July 24, beating Billie Kay in under two minutes on SmackDown LIVE.
Despite her absence from SmackDown LIVE in recent weeks, Asuka has continued to work a regular house show schedule.