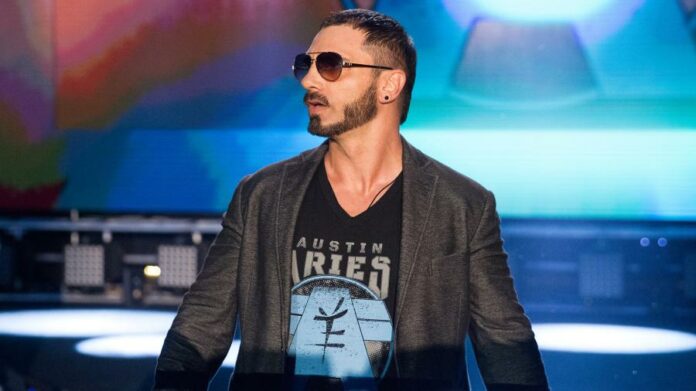 Austin Aries is coming off a loss in a Submission Match to WWE Cruiserweight Champion Neville at Extreme Rules last Sunday to cap off a feud that lasted more than four months. He followed the match with a cryptic tweet.
And with that, it might be time for some serious life reflection and career reevaluation….@WWE #ExtremeRules

— Austin Healy Aries (@AustinAries) June 5, 2017
After an interview earlier this week on Busted Open on SiriusXM, reports indicated that Aries might be taking some time off to deal with injuries. In an interview with USA Today, he said that is not the case as far as appearances.
"I'm flying out Friday morning and I'll be working the live events this weekend," Aries said.
As you can see in this photo, Aries wrestled at Friday's WWE live event in Jackson, Mississippi.
HOLY SHIT.

AUSTIN ARIES IS ALREADY BACK. #WWEJACKSON pic.twitter.com/BJMEGuPvGC

— AMERICAN GRIT FAN (@TheFrayMovement) June 10, 2017
"As far as what's next for me from a creative standpoint or what my next move is, that's to be determined," Aries said to USA Today. "I need to regroup and take a look at the landscape and see where I fit in. You just have to keep tuned in and find out what's going to happen."