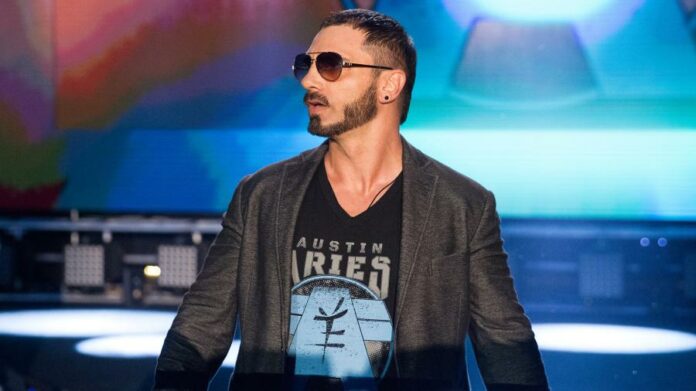 Austin Aries appeared on Chris Jericho's podcast and talked about his run in WWE and his departure.
Commentary: Aries said he was thankful to have an opportunity to do commentary in WWE. After his first night on commentary, Vince McMahon had complimented him backstage with a smile on his face and stated, "God dammit, you're a natural." Aries said he learned a lot from Michael Cole.
Being a cruiserweight: Aries said he didn't have a problem with being part of the cruiserweight division and saw it as a challenge. Aries said him and Neville had a sense of pride that there was a good amount of people in the stadium for their Wrestlemania match. Aries felt like he didn't have any value left as a babyface after failing to beat Neville on four occasions. Aries said it was frustrating because it didn't seem like the creative team had a clear direction for him to go.
His release: Aries revealed that he was actually paid to send out the tweet about Wrestlemania being available on DVD/Blu-Ray. Aries said he was being sarcastic and wasn't even thinking about the idea of not getting royalties due to his match being left off the DVD.
Regarding his release from WWE, Aries said that it wasn't his decision.
"I was told that they have nothing for me creatively," Aries said, Aries noted that he was rehabbing nagging injuries at the time and then got a call that they had nothing for him and they were going to let him go. Aries said he wasn't completely surprised but understood that it was a business decision. Aries said he never asked to be released and never had a conversation with anybody about it. Aries said he respected WWE's decision and appreciated that they allowed him to continue rehabbing at the Performance Center during his 90 day no-compete period. Aries said his comments about the money he's making on the indies wasn't a knock at WWE but rather to let people know how well pro-wrestling is doing outside of WWE and noted that both WWE and the indies are thriving.