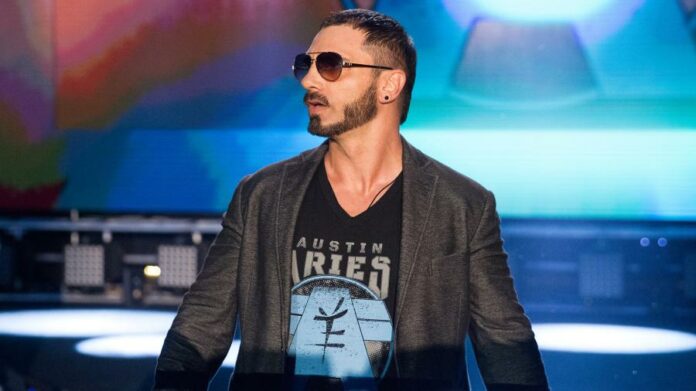 Following his release from WWE on July 7, Austin Aries decided it was time to change up his look by shaving his head and trademark beard.
The former WWE star posted a photo of his shaved head and face on Monday night to promote his new online store on Pro Wrestling Tees.
My new book #FoodFight has its own store! https://t.co/3SU4BD6OWr – complete with a brand new ??? shirt in honor of #WorldEmojiiDay! pic.twitter.com/CsPNp1dT2A

— Austin Healy Aries (@AustinAries) July 18, 2017
He also referenced the Kurt Angle and Jason Jordan angle on Raw last night and joked that it was revealed that he was rapper Pitbull's twin brother.
Wow! First it's revealed I'm @pitbull twin brother and now @JasonJordanJJ is @RealKurtAngle son!? Crazy!! ???https://t.co/3SU4BD6OWr pic.twitter.com/NJxyybLYQx

— Austin Healy Aries (@AustinAries) July 18, 2017
Aries has a 90-day non-compete agreement attached to his WWE contract, which ends on October 5, 2017, according to the Wrestling Observer Newsletter. He'll continue to collect his downside guarantee from WWE until that point and will be able to use the Austin Aries name after the agreement expires. Aries can work indie dates during the next three months but the dates will have to be approved by WWE, meaning he won't be working anywhere WWE doesn't want him working after his non-compete expires.