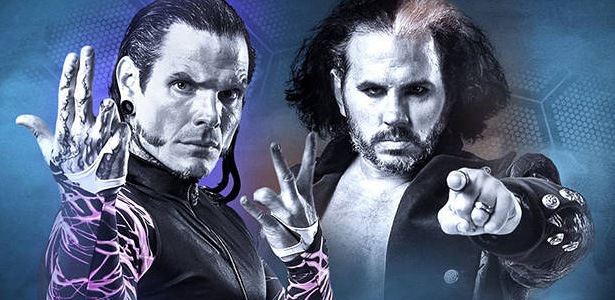 We previously reported that the Impact Wrestling contracts of Matt Hardy, Jeff Hardy and Drew Galloway is set to expire next month. It's being said that as of this writing, none of them have re-signed with the company.
Even with WWE officials being interested in bringing the Hardys back to the company, Dave Meltzer of F4Wonline says that "things are looking good for them to stay" with Impact Wrestling. If the Hardys to decide to stay with the promotion, they have two options. One option is a guaranteed deal that would give them full control of their outside bookings and another guaranteed deal where Impact Wrestling would have to approve their outside bookings. The first option would be a lower money offer, while the second would be significantly higher.
Matt is leaning towards signing a new deal with Impact, while Jeff hasn't come to terms on the number of dates per year since Impact plans to run a more regular house show schedule.