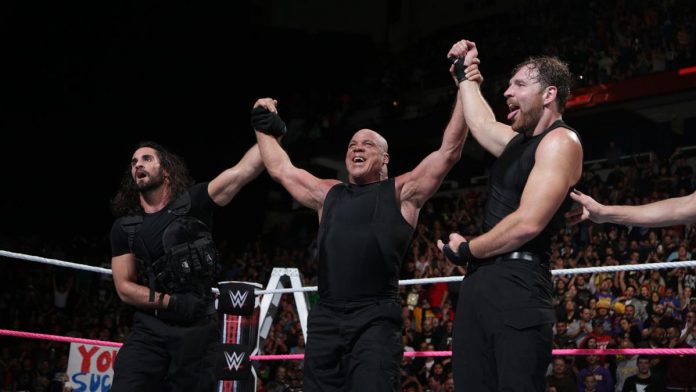 It was Vince McMahon's idea to have Kurt Angle replace Roman Reigns for the WWE TLC PPV, according to PWInsider.com.
Angle being Reigns' replacement was proposed on Thursday and Angle had a physical done on Friday in Pittsburgh. Within minutes of Angle passing the physical, WWE made the announcement about his return on social media.
Regarding Kurt Angle having more matches, his return was meant to be a one-off for now but the door is reportedly open for him to do more matches.