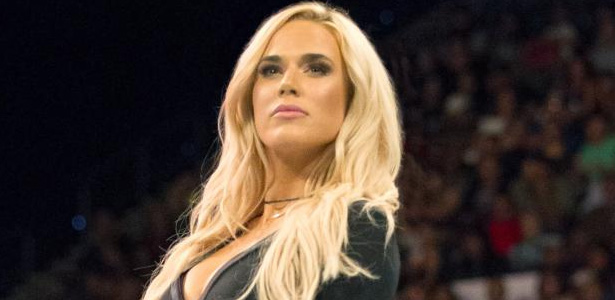 Lana has been shaking up more than just which brand she'll be appearing on.
Since being moved to SmackDown LIVE in the Superstar Shake-up, "The Ravishing Russian" has undergone a bit of a makeover as she prepares to spread her wings and become more than just Rusev's arm candy.
It has been rumored that Lana has basically been given the Emmalina gimmick that Emma was forced to abandon after WWE officials didn't think she could pull off what they were looking for.
This is indeed true as WWE plans on using some of the aspects they had in mind with the Emmalina persona for Lana.
There has also been talk of Lana dropping her Russian accent. While that's currently undecided, there is a good chance of that aspect of her character being dropped.
Lana and Rusev were told that they will likely no longer be a unit and instead have separate storylines. WWE officials feel Rusev can succeed on his own and they've always want to push Lana solo.
The main issue with Lana is her inexperience wrestling. While she's competing frequently these days at NXT live events in Florida, it will be difficult for her to stick out at a top level.
Credit: WrestlingNewsWorld.com