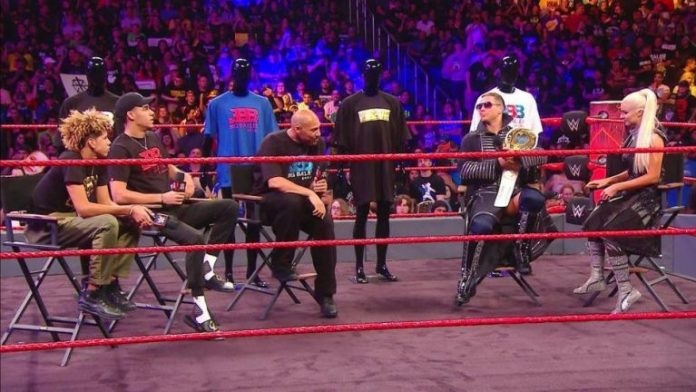 As you might except, the Lavar Ball segment on this week's RAW did not go over well with WWE officials. According to Dave Meltzer of the Wrestling Observer, WWE officials expected Lavar to have a "smoother" performance and also for son Lonzo to get a much better crowd reaction than he did. Kevin Dunn in particular was reportedly not happy about LaMelo using the "N" word twice and wanted to rush out of the segment. Prior to the word being used, Dunn was said to already be "in a panic" because the scripting of the segment wasn't going along as planned. As a result, Dean Ambrose was apparently brought out a minute sooner than scripted. It's being said that the segment went much better during the practice run earlier in the day.
The Ball family was also scheduled to be at ringside during the six-man match but that was scrapped once the segment went down the way it did. When the segment was over, people in WWE's PR department were anticipating problems but it ended up not being as big of an issue as they initially feared.
This week's RAW at the Staples Center drew about 11,600 fans which was around 2,400 short of what is a typical sellout in the building.