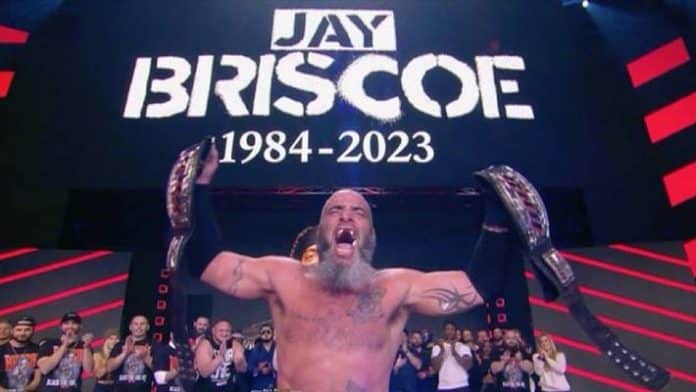 On Wednesday's Dynamite episode, Mark Briscoe wrestled for the first time in AEW, defeating Jay Lethal in a Jay Briscoe tribute match.
As previously stated, AEW President Tony Khan previously attempted to get The Briscoes on AEW Dynamite. However, Warner Bros. Discovery refused because of Jay's homophobic tweets from more than a decade ago. Despite apologizing for the tweets over the years, he was barred from appearing on TNT or TBS.
Following Jay's death in a car accident last week, AEW was not permitted to air a full tribute show on Dynamite, and WarnerBros Discovery refused to allow Mark Briscoe to appear on AEW television.
Dave Meltzer noted on Wrestling Observer Radio that Khan worked hard to change WBD's mind. Fans reacted negatively to WBD's stance on The Briscoes when they decided to air Dana White's slap fighting show just weeks after a video of him slapping his wife at a New Year's Eve party leaked.
"The whole thing is you have to credit that one to Tony Khan. He pushed and pushed. I mean, he pushed really hard on this one and got them to change their minds. They were pretty dead set against it…it was certainly a lot of people who had been saying, 'How do you ban the Jay tribute show when you're showing Dana White on slap fighting,'" Meltzer said.
(h/t to WrestlingNews.co for the transcription)