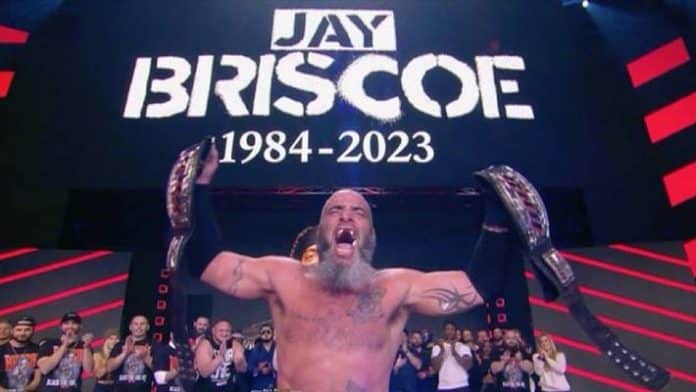 As PWMania.com previously reported, AEW President Tony Khan is said to have lobbied WarnerMedia hard this week to allow ROH World Tag Team Champion Mark Briscoes to appear on AEW Dynamite.
Dynamite featured a more significant tribute to the late Jay Briscoe than the previous week, as well as Mark Briscoe's AEW debut, in which he defeated Jay Lethal in the main event. After nixing a significant tribute to Jay the week before, WarnerMedia officials reportedly changed their minds about allowing The Briscoes to appear on AEW programming at the last minute.
According to reports, Khan "pushed really hard" for this and convinced WarnerMedia officials to reconsider. Officials at the network were said to be adamantly opposed to the idea.
The AEW contract with WarnerMedia reportedly gives the network the right to ban people from TV shows, and this carried over to additional events, as Khan wanted to book The Briscoes for AEW All Out last year but couldn't get that cleared. According to the Observer, Mark and Jay were signed to multi-year six-figure contracts in early 2021, but they could only be used on ROH programming due to the ban.
It's no secret that WarnerMedia banned The Briscoes from AEW TV due to homophobic remarks Jay made nearly ten years ago, for which he apologized numerous times. According to the Wrestling Observer, WarnerMedia also did not want The Briscoes on AEW TV due to their use of the Confederate flag on their ring jackets and gear in the past. The brothers had stopped wearing the flag for quite some time.
There are no more restrictions on Mark appearing on AEW programming as of this week. This week's Dynamite appearance was not a one-time occurrence; he is expected to return, but no date has been set.