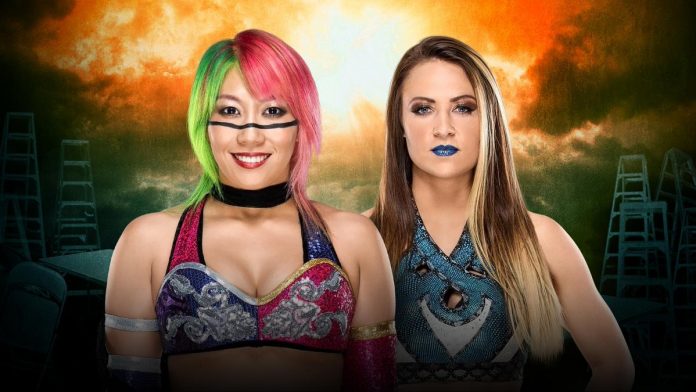 Asuka's highly anticipated main roster debut will finally occur on Oct. 22 at WWE TLC when she collides with Emma.
This past Monday on Raw, Emma beat Bayley, Sasha Banks, Dana Brooke and Alicia Fox in a Fatal 5-Way Elimination Match to earn the right to be Asuka's first opponent.
According to the Wrestling Observer Newsletter, Asuka vs. Emma was always the plan for Asuka's main roster debut. The idea for the match on Raw changed at least twice on the day of the show, although in all incarnations of the match, Emma was winning.
WWE chose Emma to face Asuka due to their history together and because the plan is for Asuka to go over strong in her main roster debut. Also, WWE doesn't want Asuka facing Sasha Banks and Bayley right away.
Emma and Asuka have crossed paths before, with Asuka beating Emma at NXT TakeOver: London in December 2015. It was one of the best matches on the card and the first time Asuka had displayed the full range of her technical skill in front of WWE fans.
The original idea was for a Triple Threat Match with Emma, Banks and Nia Jax, where the winner would face Asuka. Then it was changed to Emma, Jax, and Fox vs. Bayley, Banks, and Brooke, where the winner of the fall would get the match with Asuka.
Jax was then taken out of the picture entirely after WWE decided since she lost via disqualification to Mickie James the week before on Raw when Alexa Bliss jumped in the interrupt the match, they didn't want Jax suffering any more losses on television right now. WWE wants to keep Jax looking as strong as possible because they're planning to have her feud with Bliss.