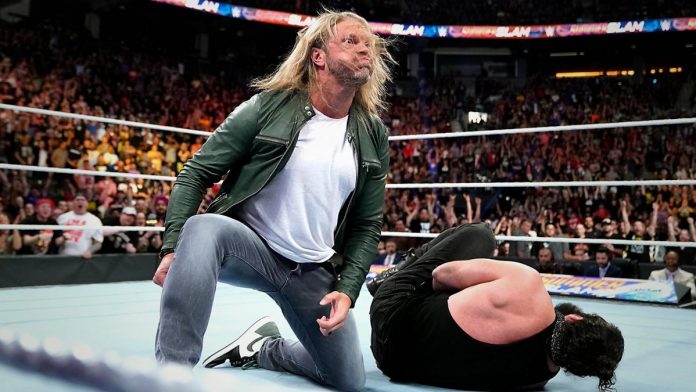 During their recent podcast, Christian talked about how he asked Edge backstage at Summerslam why he had a "shit-eating grin" on his face and Edge's response was "you'll see." Edge explained on the podcast that he was smiling because WWE asked him about doing a segment with Elias at the last minute. Here is what Edge said courtesy of RingsideNews.com:
"First of all, the reason I had a sh*t eating grin was literally about five minutes before I saw you I found out or was asked, 'What do you think? Wanna do a promo?' So it was probably fifteen minutes before you saw me go out there so yeah, it was all that last minute."
"Like, I think poor Elias had to go write a song in fifteen minutes. So it tells you how much of a pro he is."
The YouTube video of Edge's appearance has five million views.