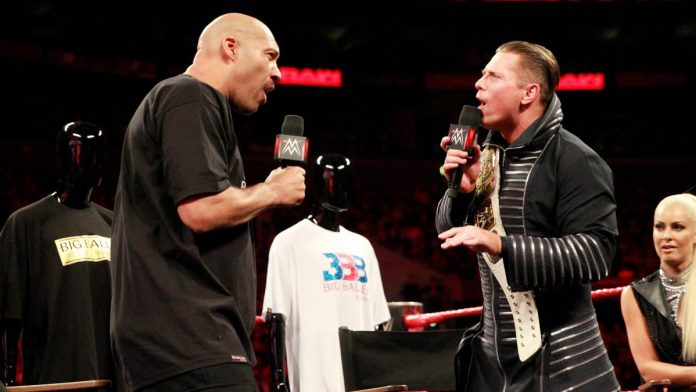 The aftermath of the chaotic scene on Raw involving LaVar Ball and sons Lonzo and LaMelo ended with WWE issuing a statement late Monday night regarding a racial slur used by 15-year-old LaMelo.
With LaVar jumping around the ring and eventually taking off his shirt to confront The Miz, LaMelo used the slur twice on the live microphone at the STAPLES Center in Los Angeles, California. He was laughing throughout the segment, but the slur received attention on social media.
Sports Illustrated published a censored version of the exchange:
LaMelo Ball telling LaVar to beat up The Miz + LaVar bouncing off the ropes >>>> pic.twitter.com/LRIWaemJcP

— Sports Illustrated (@SInow) June 27, 2017
"The inappropriate language used by a guest during the 'Miz TV' segment was not scripted nor reflects WWE's values," WWE said in a statement to the Los Angeles Times.
Following the show, it was noted on Wrestling Observer Radio that there was "chaos backstage" with what LaMelo said.
F4WOnline.com also reported that one source backstage said that key people, "notably Kevin Dunn and Vince McMahon, were very unhappy backstage" with the slur being audible to the crowd.