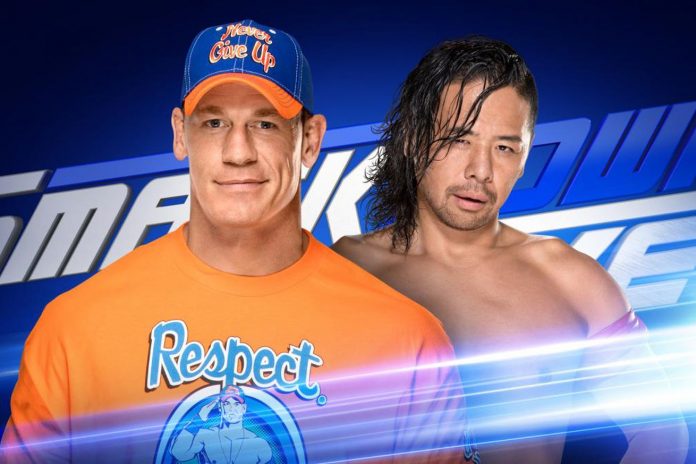 – This past Tuesday on SmackDown LIVE, Shinsuke Nakamura defeated John Cena to earn an opportunity to challenge WWE Champion Jinder Mahal at SummerSlam. There was a scary moment at the end of the match as Cena landed on the back of his neck and head when Nakamura hit him with the Reverse Exploder.
According to Mike Johnson of PWInsider.com, the errant maneuver was considered a fluke backstage. He also hadn't heard of any heat on Nakamura over the matter.
Immediately after the match, Nakamura apologized to Cena. Cena replied, "Don't be sorry."
– Jorge Arias, who portrays Sin Cara, turned 40 years old on Saturday (according to IMDB).
– WWE has released an updated version of Lana's entrance video.