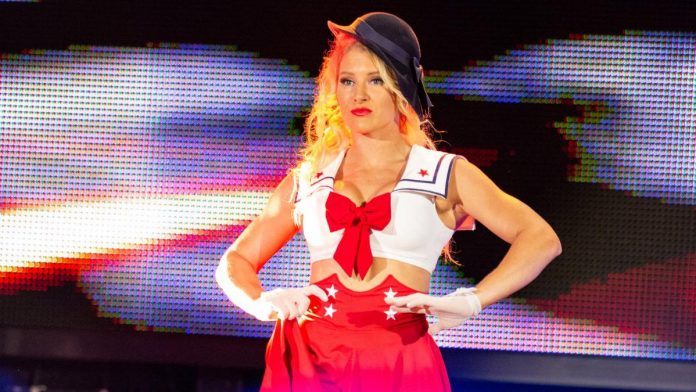 Many were left perplexed when Lacey Evans walked down the entrance ramp at Elimination Chamber on Sunday and almost immediately turned around and walked backstage.
According to Dave Meltzer on Wrestling Observer Radio, the segment was done because WWE plans to give Evans a "super big push." Apparently, this may lead to a match against SmackDown Women's Champion Asuka.
While recapping Raw Monday night, Meltzer said there has been talk of a feud between Evans and Asuka that would lead to a title match at WrestleMania 35.
"As far as Asuka goes, I mentioned the thing with Lacey Evans last night. There actually was talk of Asuka and Lacey Evans being the WrestleMania match and it was definitely on the books at one point," Meltzer said.
"But I was lead to believe that it was being reconsidered and that it was not a 100 percent 'no' and it could happen but it was actually on the books and the point is that it's not a 100 percent 'yes' and it may be more than likely 'no.' I wasn't given an opponent for Asuka yet. I don't think they have one."
Following Tuesday night's episode of SmackDown LIVE, it definitely looks like Evans will feud with Asuka. Asuka and Mandy Rose were all set to square off, but soon after the bell rang, Evans arrived, walked down the entranceway, smirked in the face of Sonya Deville and then left. Evans' arrival puzzled Asuka, allowing Mandy to take advantage in the early goings.
Asuka battled back, seemingly overwhelming "The Golden Goddess" with her barrage of strikes. Yet, when Mandy pretended that there was something wrong with her eye after eating a knee from the SmackDown Women's Champion, she was able to catch Asuka off-guard. Mandy then flung Asuka neck-first into the ropes and rolled her up for the biggest victory of her career.