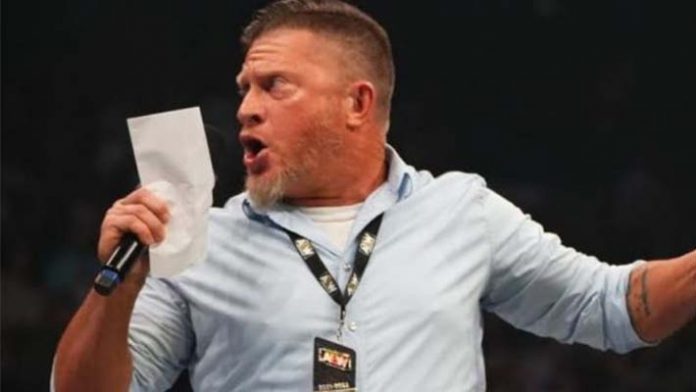 There has been some speculation regarding Ace Steel's current situation as CM Punk's AEW comeback is scheduled to occur on the first episode of AEW Collision on June 17 in Chicago at the United Center.
Steel, who had been fired by the promotion after the Brawl Out incident at All Out and had been working as a producer for AEW, has been reinstated.
Due to a miscommunication regarding Steel's return, Punk and AEW had been at odds. It came down to Punk believing Steel might work backstage at Collision events while AEW believed Steel would work remotely. Punk pushed for Steel to be brought back as part of the deal that he would return to AEW.
Steel will be working remotely, according to Dave Meltzer of the Wrestling Observer Radio.
He said, "The decision is, as far as we know, that Ace Steel will be working remotely. He will not be an agent going to the Collision shows, which was what the big thing that happened last Tuesday was. So that was how that was settled," Meltzer stated.
(h/t to WrestlingNews.co for the transcription)