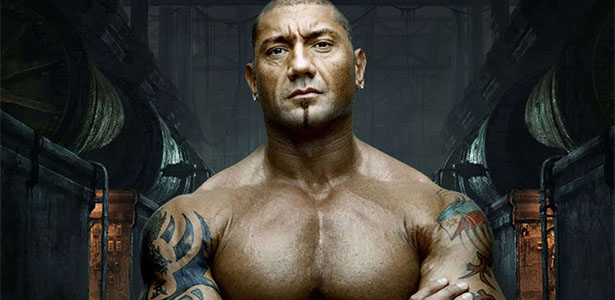 Regarding Batista's status, Marvel Studios are currently restructuring his contract that will likely see him get more money due to the success of Guardians of the Galaxy. This will also lock Batista in for a number of other Marvel movies. Batista is slated for Guardians of the Galaxy 2 as well as the 3rd Avengers movie, where he will have a significant role. That movie will be a few years down the road as the 2nd Avengers movie isn't scheduled to be released until May 2015.
Batista's people in Hollywood reportedly do not want him involved in pro wrestling. They feel that he didn't get what he was promised and feel that WWE dropped the ball by not letting him use some of his own ideas to get himself over. Batista has expressed some of these same frustrations but it's said that he does want to return. The two sides are in talks but WWE will be coming second to his movie career.
Batista is said to have other movie offers coming in and he reportedly received a substantial deal to star in the Kickboxer remake with UFC star Georges St. Pierre.
Batista to be featured in a Marvel slot game?
Given that the best slot sites host a plethora of Marvel slot games, we can't help but wonder if the famed media franchise will license a new slot featuring Batista. Past instalments of Marvel online slots include the likes of Fantastic 4, Iron Man 2, X-Men and many more, all developed by Playtech. Given Batista's success on the big screen as Drax, there is no reason why he should not be featured with a prominent role in a new Marvel-licensed online slot.