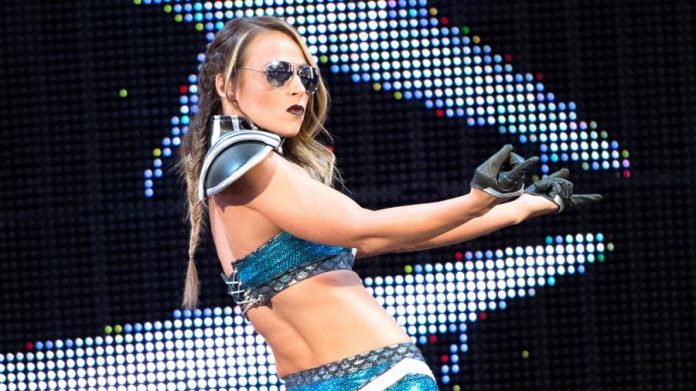 As noted, WWE announced on Sunday that they have parted ways with Emma, Summer Rae and Darren Young. Justin Barrasso of Sports Illustrated reports that Emma's departure had been in the works for some time as she had significant heat with company officials. The doors reportedly remain open for Emma to return down the line but some see her departure as "addition by subtraction" in the locker room.
Emma reportedly created enemies on the WWE writing staff and made those issues worse with the way she spoke out on Twitter. Emma did have as much respect as an in-ring performer as any other female Superstars in the locker room but her release sent a message to the locker room.
The decision to release Emma, Young and Summer reportedly came on Friday during Vince McMahon's routine budget meeting. The Superstars were told on Sunday before they would have needed to fly out for work on Monday. WWE then made the announcements on their website and social media accounts.