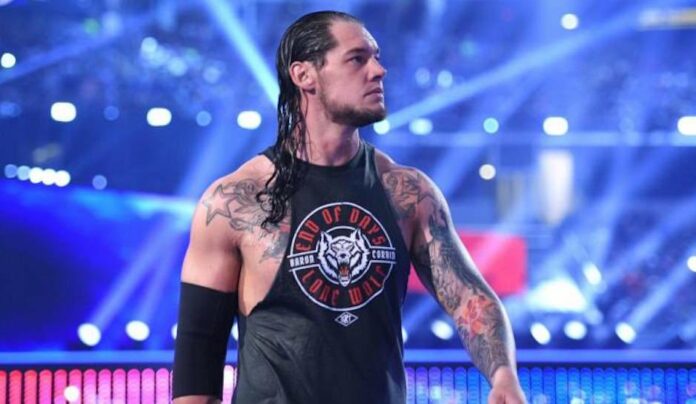 – Above is video of WWE Champion Jinder Mahal talking to Renee Young and WWE Hall of Famer on last night's post-Money In the Bank edition of Talking Smack. When asked about Mr. Money In the Bank Baron Corbin, Jinder says he's a former Andre the Giant Memorial Battle Royal winner but so is Mojo Rawley and he just beat him last week. Jinder says no one is above him right now as he's at the top of the mountain and he will see about Corbin when the time comes but right now he has bigger fish to fry. Jinder says he's worried about keeping the title and going down as the greatest WWE Champion of all time.
Regarding Corbin cashing in on him, Jinder says when Corbin out-works him and deserves to be champion, he will personally give the title to Corbin but that day is not going to come because Jinder simply will not be out-worked. Corbin ends up appearing on set with his briefcase, telling Jinder to kick rocks and warning him.
– Hometown star Randy Orton's loss to the WWE Champion at Money In the Bank last night was his first televised singles loss from inside the Scottrade Center in St. Louis. That's a pretty impressive stat considering how long Orton has been wrestling and how WWE often has the hometown star lose.
– As seen below, a robe belonging to WWE Hall of Famer Ric Flair is the latest "#BLN1" teaser for the new WWE project to be revealed later today:
"To be the man, you gotta beat the man." #BLN1 #ThisMonday pic.twitter.com/ydV9CMJw5D

— WWE (@WWE) June 17, 2017