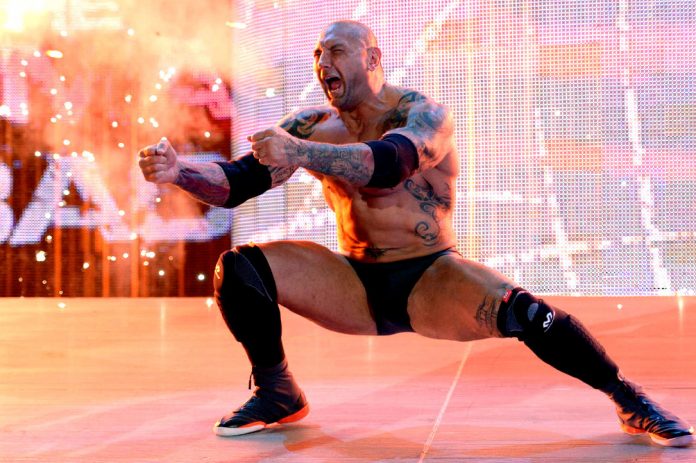 The man they call Batista, or Dave Bautista, is in talks with both WWE and All Elite Wrestling about a return to wrestling.
Ryan Satin of Pro Wrestling Sheet broke this story today, which was confirmed as accurate by Dave Meltzer of F4WOnline.
Satin reports that Bautista and WWE are talking about appearing at WrestleMania 35, but according to sources, he is "50-50" about a comeback there based on how the negotiations are going. AEW has also shown interest in acquiring Bautista and he is listening to what they have to say.
Batista's last WWE match took place in June 2014 at WWE Payback, where he teamed up with Triple H and Randy Orton in a loss to The Shield. The following night on Raw, he "quit" WWE, and Seth Rollins turned on Dean Ambrose and Roman Reigns to align with Triple H and Orton.
During SmackDown 1000 in October, Batista reunited with Evolution and planted the seeds for a future match with Triple H. He mentioned that "The Game" was never able to beat him in a singles bout and the two shared an uneasy hug.
WWE also filmed Bautista at SmackDown 1000 for "WWE Day Of."