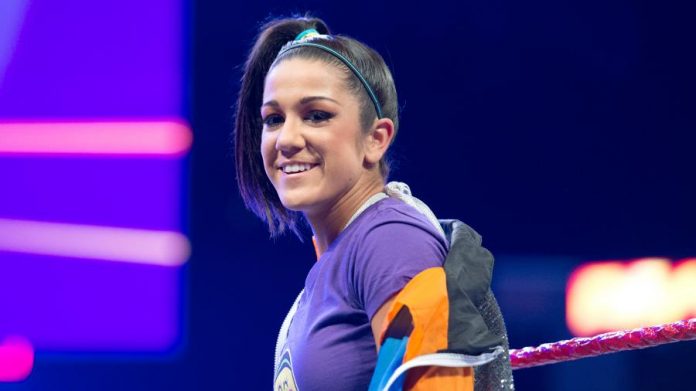 Bayley, who is currently recovering from a separated right shoulder, has grander plans than simply regaining the Raw Women's Championship when she returns to action.
"I plan on headlining WrestleMania by WrestleMania 35," Bayley said in an interview with SI.com. "I want a one-on-one match with Sasha Banks. A Fatal Four-Way with Sasha, Becky Lynch, and Charlotte would also be great some day at a WrestleMania."
Despite the setback, Bayley remains confident in her ability.
"For me, the only way I know how to do this is to be myself," said Bayley. "I actually learned that from 'The Dream' Dusty Rhodes. I was trying to be this wrestler and I was trying to be cool, and Dusty literally told me, 'You've got to be yourself.' That's really how Bayley started, and that is what brought me this far."
As for her shoulder, which was injured during a match against Nia Jax on the July 31 edition of Raw, Bayley noted that Rollins turned her onto CrossFit, which is helping her conditioning, core, and strength training.
"I started CrossFit before WrestleMania 33, and it's helped my body get a lot stronger," said Bayley. "Trying to take care of my separated shoulder is very painful. Going through the pain now is going to help me get in the ring faster, so it's all worth it. This is what I love to do."