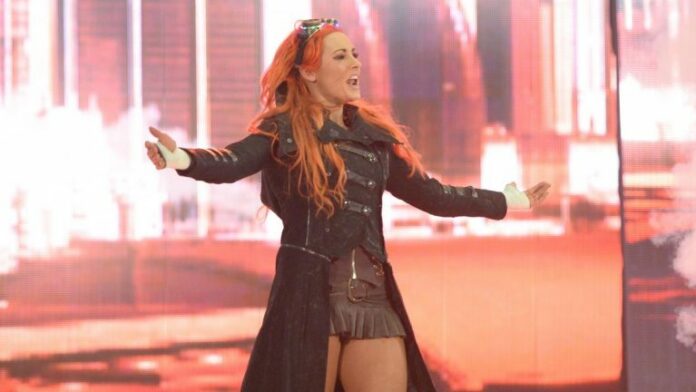 – In an interview with SportingNews.com, Becky Lynch commented on the women's revolution in WWE and how "it's in a bit of a static period.":
"To be perfectly honest, right now it's in a bit of a bit of a static period, which is perfectly fine," Lynch said. "We've come off stuff like two women's ladder matches, and Hell In A Cells, and we just need the storylines to constantly evolve. And of course me saying that might just be because I'm not really involved in one, but as great as all these matches are with the gimmicks and the tables and the cages and the ladders, they're all wonderful, but what we really need is a reason people are emotionally invested."
"Of course sometimes we're going to be highlighted a lot, and sometimes there's just programming — we need to see more of the tag teams, we need to see more of A.J. Styles, or Kevin Owens — and it all goes through waves," Lynch said. "Right now I feel like we're a little bit there, and maybe people feel like that too."
– In the video below, RAW Women's Champion Alexa Bliss talks about helping a fan propose to his girlfriend at a SummerSlam meet-and-greet. Bliss noted that she never heard the girlfriend say 'yes' after being asked, although she did nod.