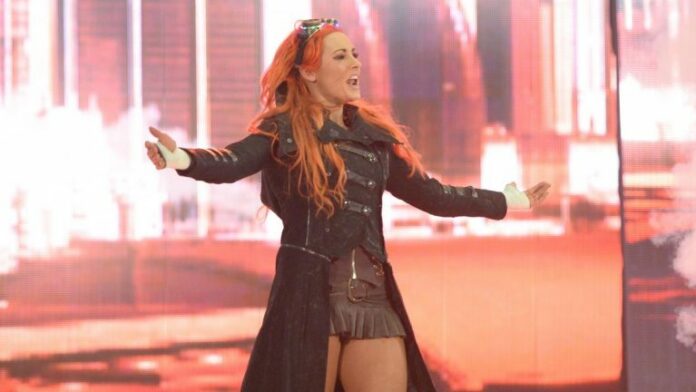 – Becky Lynch did not appear on this week's WWE RAW for the second week in a row. However, Lynch did appear in a post-RAW dark match where she defeated Kairi Sane. Lynch has been advertised to team up with Charlotte Flair against the Kabuki Warriors in a Tables, Ladders, and Chairs match at the TLC PPV on December 15th.
Idk what's worse, keeping Becky Lynch off RAW for 2 weeks… or having her wrestle the dark match tonight.. FFS, WTF WWE?! 🤦🏻‍♀️

Becky Lynch v Kairi Sane… and still no build up to TLC in less than 2 weeks. 🙄 pic.twitter.com/BcRBkOcx30

— 𝕄𝕖𝕝𝕚𝕤𝕤𝕒 (@melissax1125) December 3, 2019
– It was revealed on social media that Bill Goldberg will be the next guest on Steve Austin's Broken Skull Sessions podcast.
Is that a question or a statement?!? #whosnext !?! https://t.co/aw8i6Gqo2r

— Bill Goldberg (@Goldberg) December 3, 2019