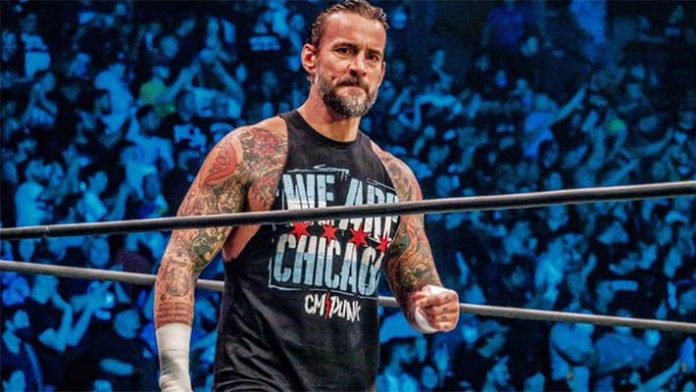 It is believed that AEW is divided on the subject of CM Punk's potential return to the promotion following his rant at the All Out press conference last year, in which he criticized several stars before getting into a fight with The Elite backstage.
Punk is expected to be medically cleared after suffering a torn triceps in the All Out main event and requiring surgery. There are some people in AEW who like Punk and want him to come back, while others seem to be against him coming back.
As PWMania.com previously reported, The Young Bucks were attacked soon before the start of AEW Dynamite this week. They were transported in an ambulance, and Hangman Adam Page accompanied them. Fans noted that they had covered Punk's face on the production truck during the angle.
Punk reportedly wanted the promotion to buy out his contract at one point, and the two parties parted ways. Punk, on the other hand, may have signaled his desire to return on Instagram.
He mentioned that he was reading Steve Keirn's book, which recounts the story of Jerry Lawler bringing Keirn and Koko B. Ware back to the Memphis promotion after a backstage brawl.
Dave Meltzer stated on Wrestling Observer Radio that Punk wishes to return to AEW after recovering from his injury.
"He brought up when Steve Kerin was in Memphis, he got into a fight with Koko Ware and he said that Lawler sat them down and that was it. It appears that he was trying to say that in wrestling in the past there's fights. That situation was completely different…"
"What it says is that he wants back in. Which we've already known, other people have said that too, that he's looking to get back in. It's up to Tony (Khan) and Tony's gonna make a decision at some point. He's probably just about ready, if not ready already, from the torn triceps, so it is one of those things that he can do soon enough. It's a tough decision," Meltzer stated.
Meltzer added, "Every situation is different and it's a decision that Tony's going to have to make, but people who are like you want him back."
(h/t to WrestlingNews.co for the transcription)