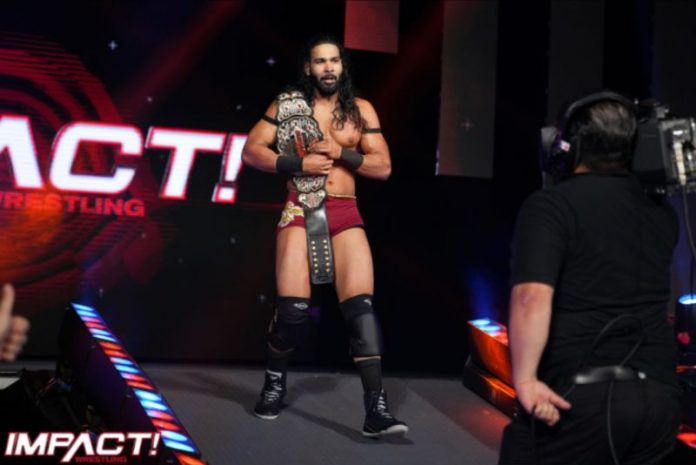 IMPACT Wrestling's rising star Bhupinder Gujjar has set a goal for himself. He wants to be the first Indian pro wrestler to win the IMPACT Wrestling World Title.
Bhupinder Gujjar was a recent guest on the Muscle Memory podcast with MuscleManMalcolm, where he discussed his goal of being the first ever Indian IMPACT Wrestling World Champion.
"My goal is the World Championship, for sure. Because as far as I know, we don't have any Indian guys who have won any kind of titles. So that's my biggest goal, too. To be the World Champion for IMPACT. I know have to go a long way. But I'm ready to do it. I'm ready to. I almost had my Digital Media Title."
Bhupinder Gujjar recently feuded with then Digital Media Champion Brian Myers as he attempted to earn his first championship run in IMPACT Wrestling. After three hard fought matches, Gujjar was unsuccessful in winning the title against Myers. In his third attempt to win the IMPACT Wrestling Digital Media Title, he met Brian Myers in a ladder match that many people praised. Despite losing the ladder match, it elevated Gujjar to that next level and raised his potential star status.
On the latest episode of IMPACT on AXS TV, Gujjar went one on one with Moose. Despite his strong effort he was defeated by Moose.
Here is the entire Bhupinder Gujjar interview on Muscle Memory Podcast: