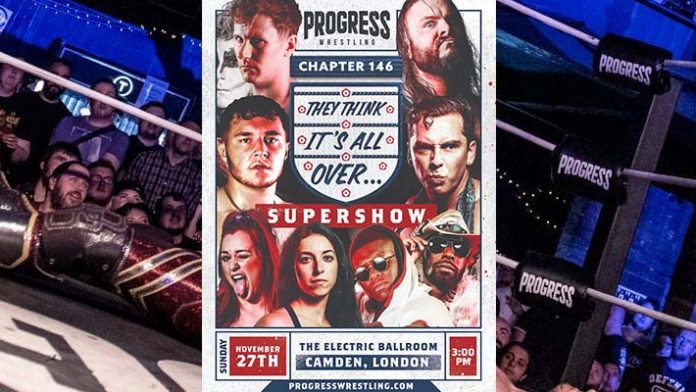 PROGRESS Wrestling put on a mammoth supershow, Chapter 146, yesterday at the Electric Ballroom in Camden, North London, with a host of matches and plenty of talking points leaving a red hot crowd entertained and speculating at where the company go next.
LANA AUSTIN IS THE NEW PROGRESS WOMEN'S WORLD CHAMPION
Yes, the Daily Star's favourite wrestler has finally reached the top of the strong women's division in the company. With Smitson and Taylor alongside her, Lana defeated Kanji and became champion, culminating a solid year in the company. Lana's character, in-ring ability and ability to illicit a strong reaction from a crowd has shown she deserves this.
RKJ WINS THE NATURAL PROGRESSION SERIES TOURNAMENT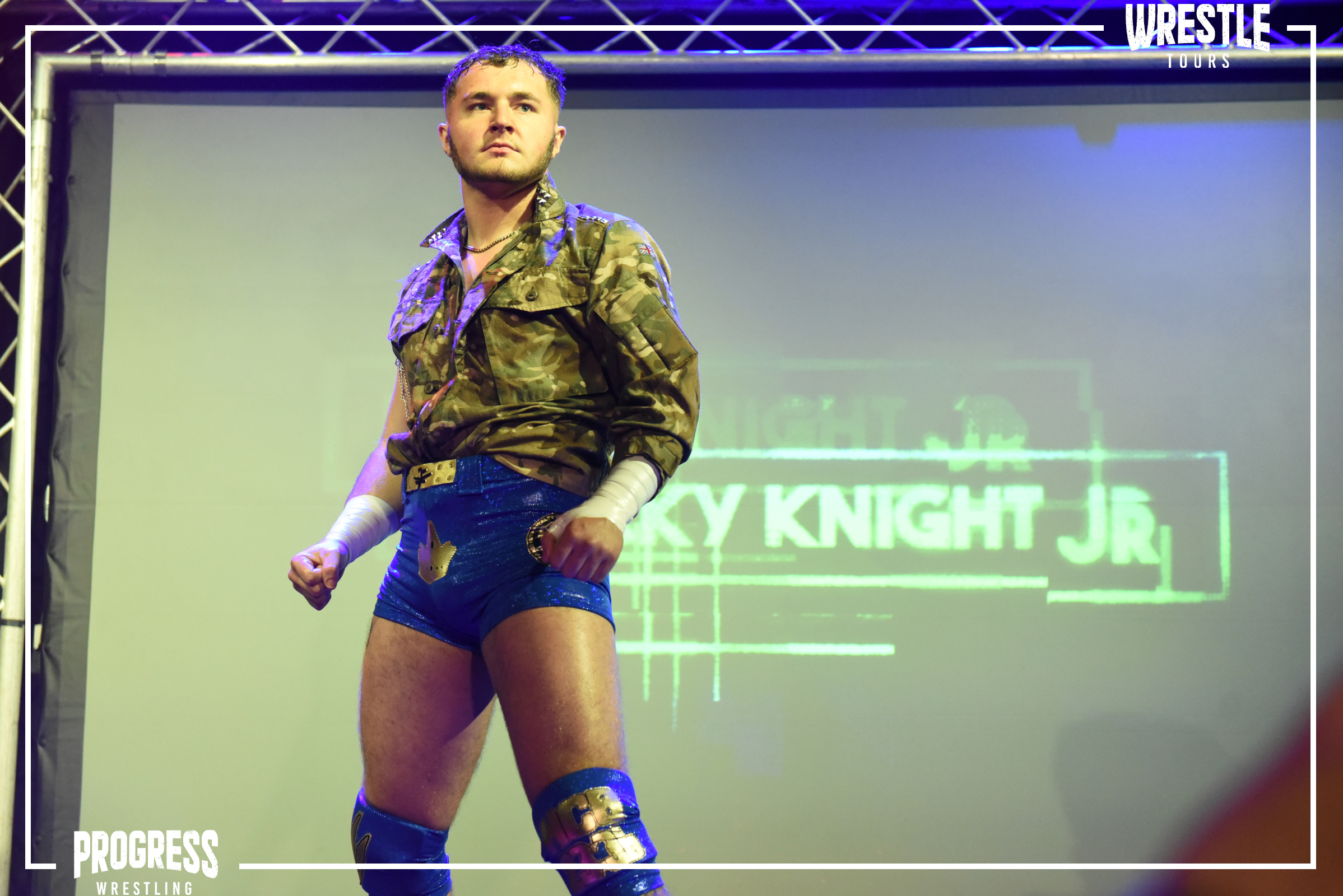 Ricky Knight Jr has had a fine year throughout a host of promotions, with every PROGRESS match he has been involved in stealing the show. After an amazing victory against Leon Slater in the semi final, RKJ defeated the awesome Tate Mayfairs in a match that swayed back and forth throughout and where both men deserved to win. With RKJ as victor, a PROGRESS title reign surely has to come within 2023, with a series against Leon Slater something that many would flock to see.
DID TOM DAWKINS SAY GOODBYE?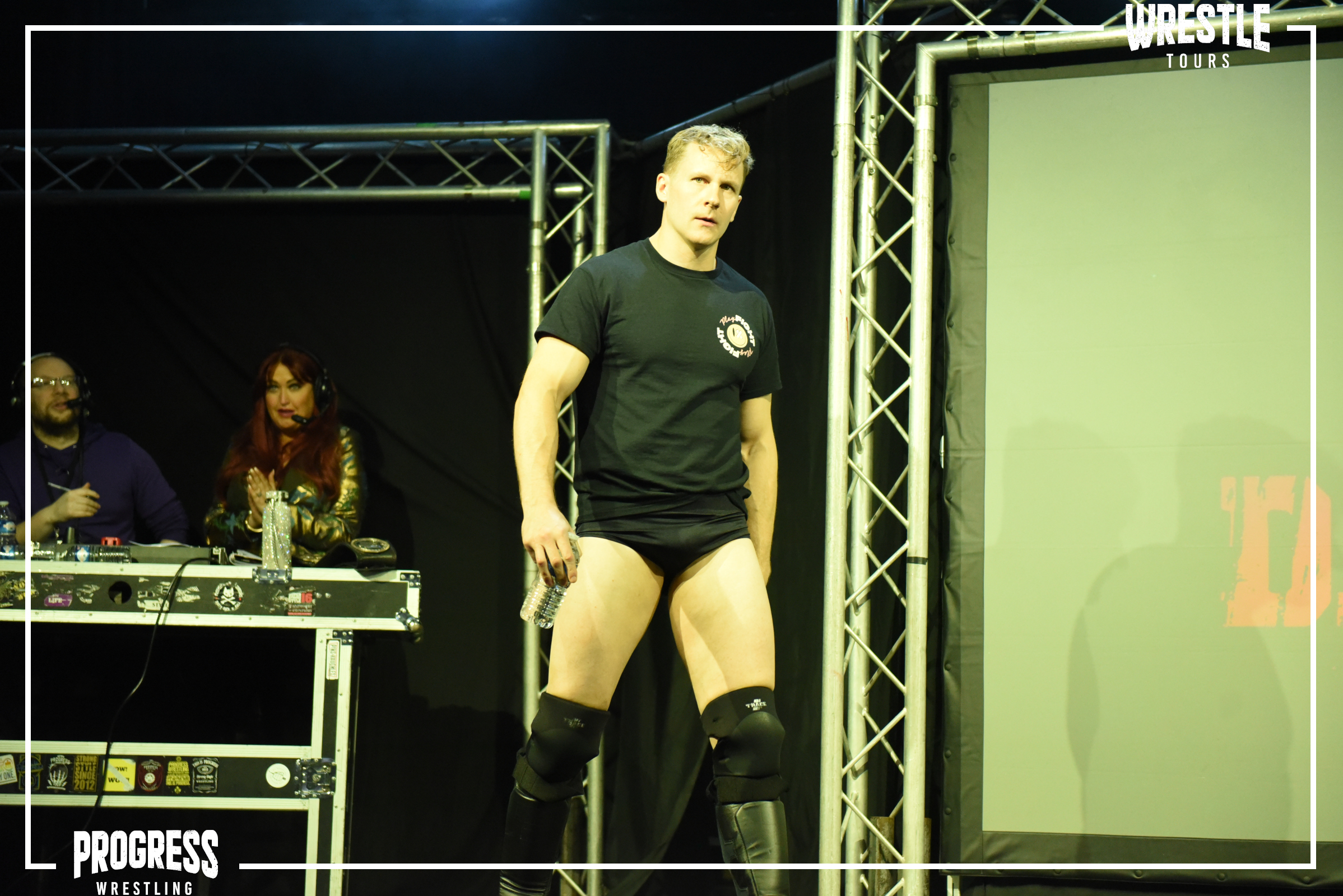 Talking of champions, the show opened in an explosive way with Spike Trivet defending his title against PWI's #10 wrestler, Jonathon Gresham. With help from Bullit (of course), Spike retained in a match that could've gone longer in my opinion as both are top talent, but nonetheless, it wasn't the last we saw of Spike as after Bullit defeated Dawkins in a singles match later in the card, Spike rendered Dawkins, and the Cara Noir gimmick, redundant in PROGRESS. A solemn, passionate speech from Dawkins afterwards came across as if he was retiring from the company. For me, this feud is being played to perfection and there are far more twists and turns to come. Keep building it, slowly and as perfectly as you have so far and a Noir vs Trivet final fight somewhere down the line is money!
LEON SLATER CONTINUES TO IMPRESS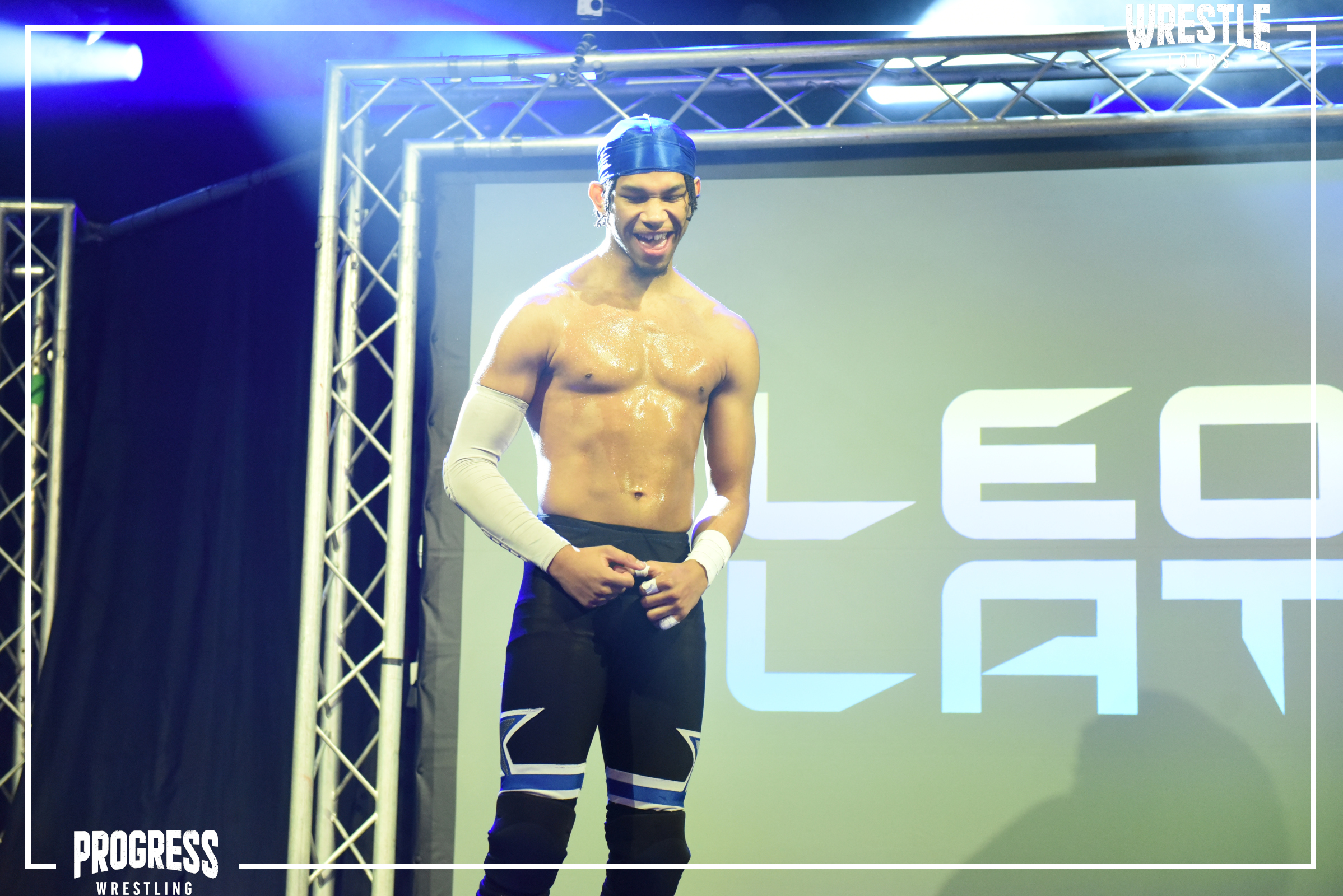 Leon Slater is the future! I've said it throughout the year and every month, the guy proves my statement to be true. Initially not booked on the show, Slater took the chance of stepping up as a replacement for the injured Chris Ridgeway, teaming with Luke Jacobs to take on the SaNiTy reunion of Tischer and Damo. Slater shone in the match with a speed, high flying ability bringing back memories of a young Will Ospreay being in the ballroom and wowing a crowd. Keep an eye on everything he does because the possibilities are endless for this guy.
CHARLES CROWLEY DESERVES THAT STANDING OVATION
No music, no dancing, yet still over as f**k! Charles Crowley is a top wrestler, a top character and a top talker, as proven after his match with Elijah. What is next for this man as I'd love to see him thrown into a title picture mix. Whether it needs to be now or later, I feel there is something in Crowley vs Trivet, with "The Twat' able to reach another intensity level. For now, keep being over, keep being top in the ring and keep entertaining and the big matches will be coming for sure.
CHUCK MAMBO IS A LEGEND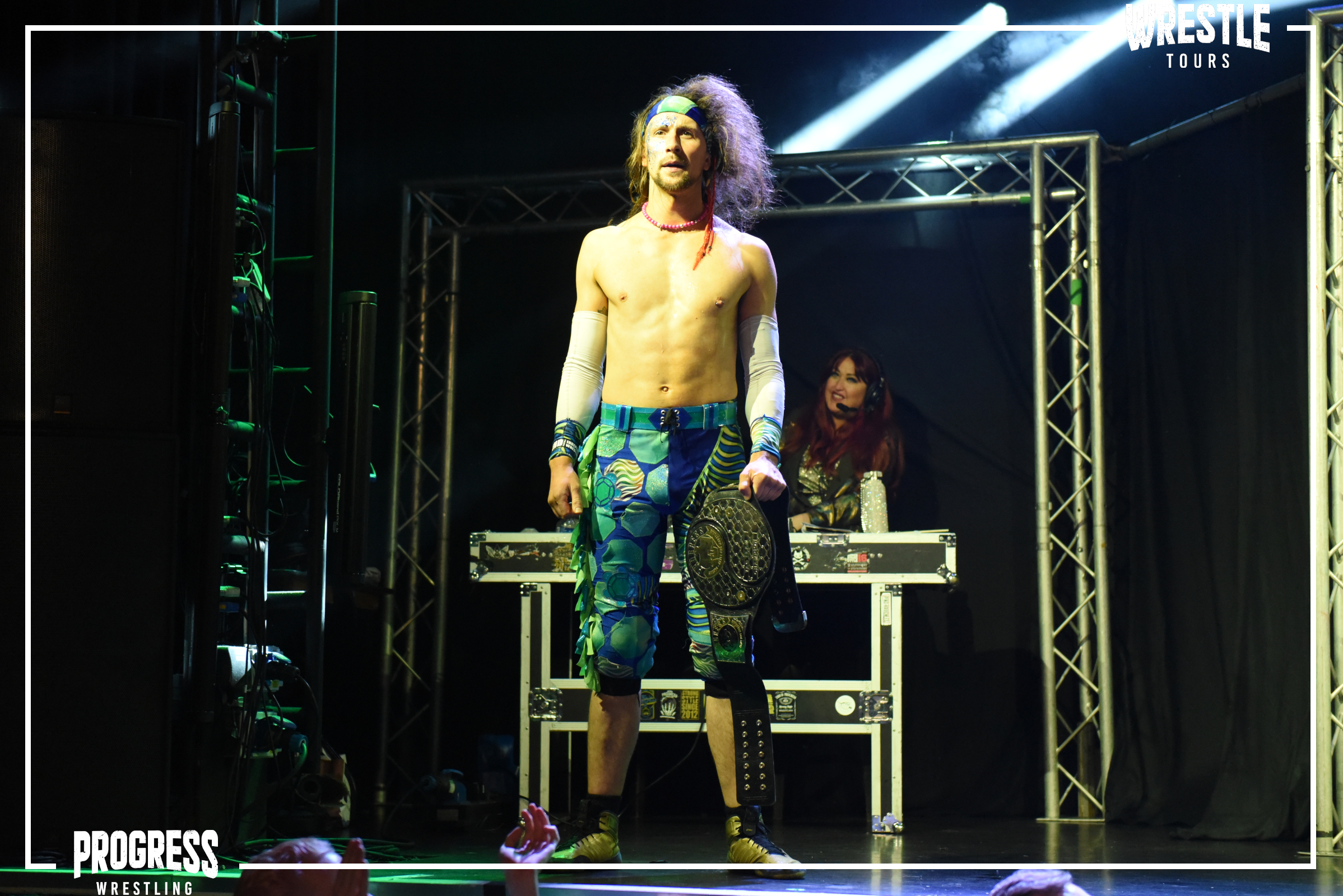 Chuck may have lost his hair in a 'Hair vs Mask' match vs Kid Lykos, but he gained so much respect, raising money for charity in doing so. Mambo is a PROGRESS veteran, yet is always so fresh, so likeable and a wrestler you want to cheer for. It may have not been his day yesterday but Sunshine Machine are still on a roll and I admire his aim of raising money even in defeat.
WILL WE SEE MILLER WRESTLE IN A PROGRESS RING?
Simon Miller has been absolutely awesome as PROGRESS ring announcer. He gets it. He gets the crowd, he throws some great one-liners and is genuinely a nice bloke. However, I don't think he likes Tate Mayfairs. After Mayfairs loss to RKJ, he provoked Miller who just wasn't ready to take shit anymore and therefore flipped, causing a host of ring crew to break things up. Miller is over, Miller is liked, Miller needs to wrestle once and show Mayfairs what he is all about. Another lovely little storyline building there.
And there we have it, a top show with so many feuds building and slowly working their way up to big pay offs, as well as new champs setting out their mark to create a legacy. I'm a big fan of PROGRESS, of British Wrestling in general and personally, I'm glad they exist in the way they do. The guys are looking to do rightm, have put on solid shows and yet still get grief from people that want to let everyone know they've washed their hands of British Wrestling, yet don't stop talking about it.
For those who like it, and there's a lot, let's take joy in the fact we see a top show every month, with the future of the business making their names and entertaining us.
Oh, and F*ck You, Spike!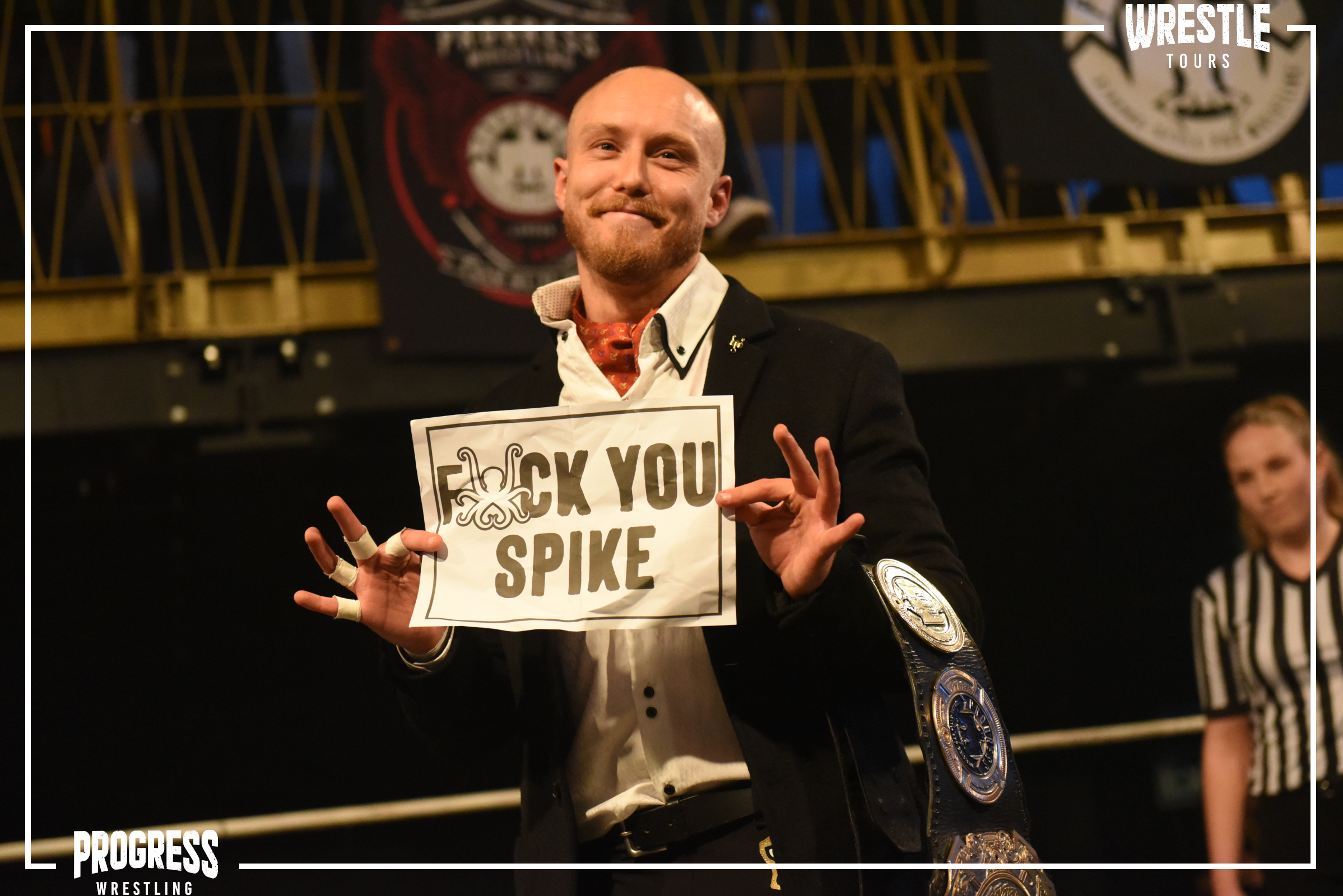 Catch "They Think It's All Over" on Peacock and WWE Network very soon!