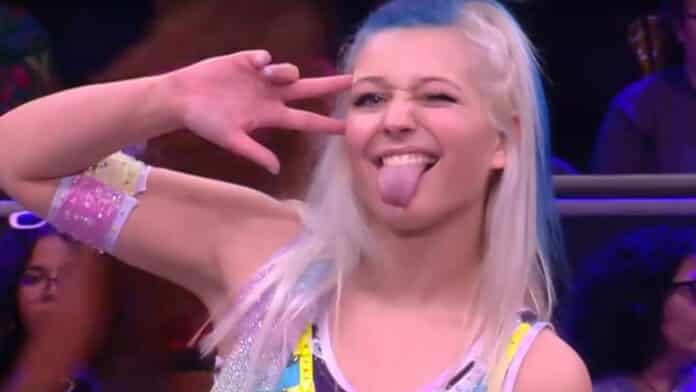 Billie Starkz is feeling grateful this week.
After working the recent Ring Of Honor television tapings, the women's wrestling star spoke with Denise Salcedo of Instinct Culture for an interview where she spoke about being grateful for the opportunity.
Featured below are some of the highlights.
On how she had a lot of fun working the recent ROH tapings: "I had so much fun while I was down there. I just got to hang out with a bunch of phenomenal wrestlers, and it was also funny because ROH, when I was younger, was like shows I would go to and joke like, 'Oh, if I wanted to choose like anywhere to be, I would want to be here,' and it's crazy to think about because there was such like a vibe to ROH and I feel like it has that vibe again and it's just even bigger than what it was before. I'm just so grateful that I was able to be a part of it."
On getting to work with wrestlers she used to watch: "I also mess with a bunch of the guys who have been on ROH for a minute. I posted a picture of me like stupid young hanging out with Maria Kanellis and The Kingdom when I was like just a baby, and I was like, 'Yeah, I used to go to shows and watch you guys, and now you have to work with me.'"
Check out the complete interview via the YouTube player embedded below. H/T to Fightful.com for transcribing the above quotes.